CoreHealth Presents "Tech Tips with Trevor"
Dec 2, 2020
Join CoreHealth's System Specialist, Trevor, to learn how to use the latest features of CoreHealth's technology, highlights on existing capabilities and some helpful tips and tricks to make you a tech pro!
As many of our clients will tell you, one of the best parts about joining the CoreHealth family is getting to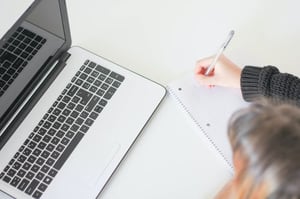 work with our head trainer, Trevor, during the implementation process. He has the ability to make even the most complex concept attainable and manageable. And, if you've had a training session with Trevor recently, you got to meet his assistant trainer Noodles!
We have good news to those of you who have wished you had more Trevor and Noodles in your life!
We're excited to announce "Tech Tips with Trevor" a monthly webinar where we invite all of CoreHealth's clients for an informative and interactive session where Trevor will highlight platform functionality to help you get the most out of your platform.
We might focus on a clever or unusual use of a particular feature that might be able to save you time in the future or highlight new release functionality. We will also take some time to show highlights on existing capabilities, best practices and tips to help you become a pro.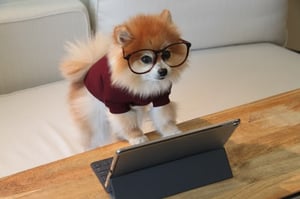 Bring your lunch or brunch and join Trevor for a 30-minute session at 12:00 PM EST. The sessions are recorded so if you can't make it you can always review the content later. 
How do you sign up or did you miss a session? Have an idea on a topic you'd like covered in a future Tech Tips with Trevor webinar? Simply reach out to marketing@corehealth.global and we'll give you access to everything you need.
About CoreHealth Technologies
CoreHealth Technologies Inc. is a total well-being technology company trusted by global providers to power their health and wellness programs. Our wellness portals help maximize health, engagement and productivity for 3+ million employees worldwide. We believe people are the driving force of organizations and supporting them to make behavior changes to improve employee health is in everyone's best interest. With the most flexibility, customizations and integrations of any software in its class, CoreHealth's all-in-one wellness platform helps grow great wellness companies. Simple to sophisticated, based on you. For more information, visit the CoreHealth website or YouTube Channel.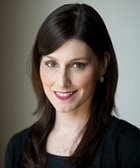 Lindsay Walters is CoreHealth's Vice President of Global Business Development & Marketing. When Lindsay is not creating connections and developing CoreHeath's strategy, you can find her spending time with her two horses.