How to Reduce the Risk You and Your Staff Become Ill from COVID-19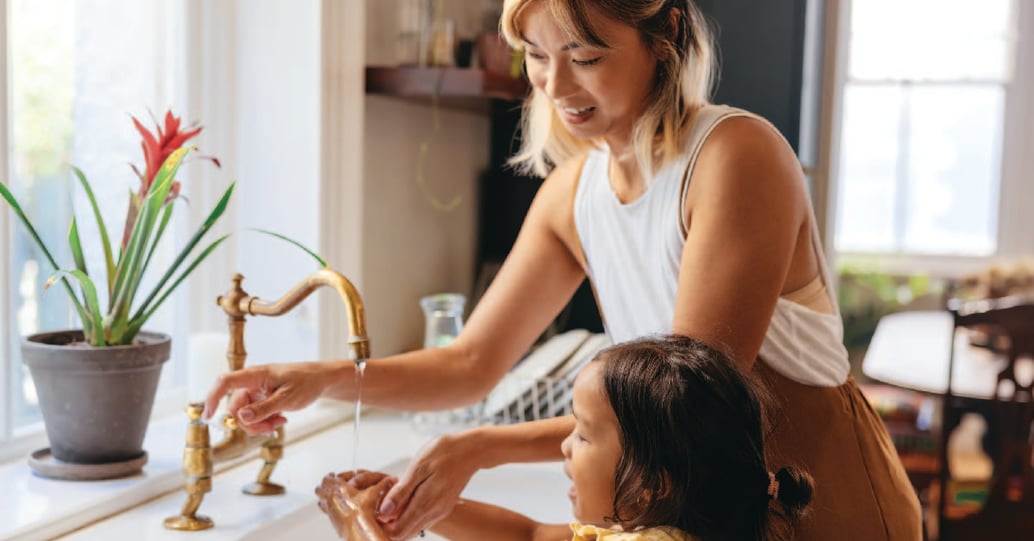 Although winter is coming to a close in the Northern Hemisphere, the influenza (aka the 'flu') season has not yet passed. It's important to understand the best ways to prevent yourself from getting the flu, as well as the latest pandemic, COVID-19.
The control and prevention strategies are the same for both illnesses, given the similarities between the seasonal influenza virus' and the COVID-19 virus and how they spread.
With the COVID-19 pandemic rising, and the influenza season not yet done, employers are looking for best practices to keep their people healthy. Unfortunately, stockpiling toilet paper may not be the answer to protecting you and your people from getting sick. One of the best things you can do to prepare for any new virus, influenza or pandemic is to boost your immune system and partake in healthy, preventive behaviors.
Please keep in mind that currently, the COVID-19 virus is 20 to 30 times more deadly than the seasonal influenzas when measured by mortality rate, which is cause for great concern among the population and community leaders. From a workplace health perspective, people over 80 years of age, and those with underlying health conditions are the most at-risk to develop severe cases of COVID-19 and seasonal influenzas, and these people are generally not in the workforce. From an employer's perspective, the cost of absenteeism, presenteeism and lost productivity for people and those providing care to family members, even due to a mild case, can have a real impact on a company's bottom-line.
How Can You Reduce Your Risk of Getting the COVID-19 and the Flu?

Some of the most effective ways to control and prevent seasonal influenza's and the COVID-19 virus are through our daily routine and habits which include:

Wash your hands with soap and water for 20 seconds very often throughout the day - particularly after using the restroom eating and blowing your nose, coughing or sneezing, shaking hands, and touching objects in public and your environment where sick people may have been. A good tip is to sing the song 'happy birthday' while washing, which will take you about that amount of time.
Alcohol-based hand sanitizers (at least 60%) and wipes can also be used with appropriate concentrations.
Cover your cough and sneeze, either into a tissue and dispose of it, or into your sleeve if no tissues are available, never your hands. 'Cover your cough' campaigns work!
Keep your hands out of your eyes, nose, and mouth, and try to adopt a 'don't touch your face' philosophy where practicable. It's totally acceptable to wear your sunglasses at night so long as it keeps you from rubbing your eyes!
A lot of viruses are spread through saliva droplets when people talk, cough, or sneeze, so try to keep at least 1m (3ft) away from others, particularly those who may be sick.
Clean your environment, particularly frequently touched objects or surfaces with an agent that kills the virus, the virus can remain intact for hours to days on objects you may use every day.
Understand your company's work-from-home or sick leave policies so if you are unwell or develop any flu-like symptoms you can isolate yourself from spreading germs to others.
What Else Can You do to Prevent Your Employees From Getting COVID-19 and the Flu?
Digital solutions that are available to employers from CoreHealth and our customers, which include behavior change challenges and experiences targeted at risk reduction are a great place to start.
CoreHealth's wellness challenges are a key part of our well-being technology to provide you with engagement and gamification tools that work, and reinforce positive behaviors that can help prevent COVID-19 and the flu, as well as the common cold. Our challenges include physical activity, nutrition, weight and stress management, and other aspects of wellness. Our Beat the Flu challenge is designed to help encourage healthy behaviors to become an everyday routine to focus on prevention.
How Does the Beat the Flu Challenge Work?
Register for your company challenge and create a personal profile.
Log in daily to track your healthy activity.
The Beat the Flu challenge focuses on healthy activities such as:
Washing your Hands
Tracking Sleep
Daily Exercise
Vitamin C Intake
Avoiding Sugary Foods
and many more!
Are You Interested in More Healthy Activities?
With over 30+ challenges, choose and tailor challenges to your company's unique culture, demographics, and location. CoreHealth's challenges offer a variety of activities for you and your employees to partake in healthy activities.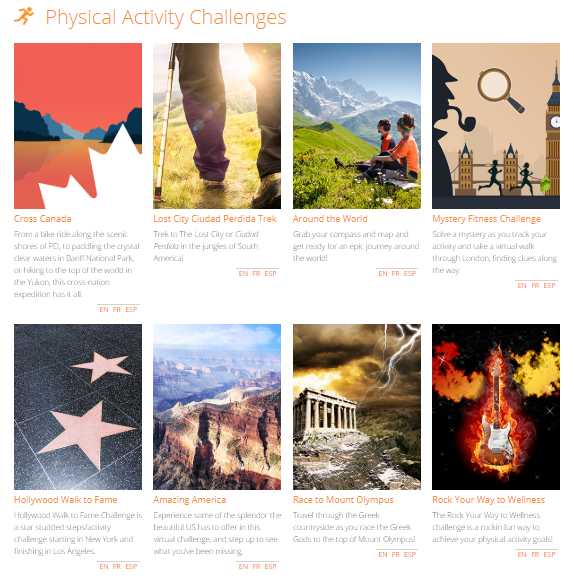 Information Provided by: Dr. Tyler Amell and Dr. Doug Stevens
About Dr. Tyler Amell
Dr. Tyler Amell, PhD, MSc, is the Chief Relationship Officer and Chief Medical Officer at CoreHealth Technologies, a leading corporate wellness technology company that powers wellbeing programs for global providers. He is an internationally recognized thought leader on the topic of workplace health and productivity and a trusted advisor on strategic and integrated workplace health and productivity. He has presented at over 150 conferences globally and published numerous scientific papers and reports. In the past, he has served on the executive board of the Integrated Benefits Institute (IBI), and the Canadian Association for Research on Work and Health (CARWH). He has held executive positions in a variety of sectors including human resources technology and consulting, and healthcare and occupational health services.
About Dr. Doug Stevens
Doug has worked for over 20 years as Corporate Medical Advisor to many large global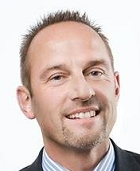 organisations in the areas of clinical governance, operations alignment, and healthcare program management incorporating occupational health, wellness and employee benefits. His particular expertise lies in designing and optimizing in-house programs for diverse employee populations across expatriate, international assignee and local national groups. His clients come from a broad spectrum of industry sectors, including global multinationals, IGO's and 4 of the largest health insurance companies world-wide.

In addition to his passion for helping people lead healthy, productive and happy lives, Doug remains deeply involved in a clinical and management capacity in the aeromedical industry, going back to his original roots as an emergency physician.
At CoreHealth, Dr. Stevens' is responsible for increasing international awareness to global wellness providers about the value of leveraging CoreHealth's white-labelled total well-being technology to develop and administer wellness programs to employer clients located around the world.
About CoreHealth Technologies
CoreHealth Technologies Inc. is a leading all-in-one corporate wellness platform trusted by wellness providers to power their health and wellbeing programs for 3+ million employees worldwide. At CoreHealth, we believe that developing the best employee wellness programs is all about giving providers the right code, design and access to best-in-class innovations. With the most customization, integrations and reliability of any software in its class, CoreHealth's powerful platform lets users focus on growing great wellness companies. For more information, visit the CoreHealth website or visit our YouTube Channel.
About The Author
CoreHealth Marketing
CoreHealth Technologies Inc. is a total well-being technology company trusted by global providers to power their health and wellness programs. Our wellness portals help maximize health, engagement, and productivity for 3+ million employees worldwide.