Prioritize Chronic Disease Prevention to Impact Health Insurance Costs - Attend Keynote
Jan 8, 2020
CoreHealth's Chief Relationship Officer and Chief Medical Officer Dr. Tyler Amell will be speaking at the World Health Insurance Innovation Congress in London, UK on January 15th, 2020.
Dr. Amell Presenting at the WHIIC
Workplace health and productivity thought leader, Dr. Tyler Amell, CoreHealth Chief Relationship Officer and Chief Medical Officer, will be speaking on Wednesday, January 15th at the World Health Insurance Innovation Congress in London about:
The impact of chronic disease on workplace health, productivity and engagement.
The most effective way to reduce the impact of chronic disease and associated spending is to help patients better manage, or even prevent, chronic conditions. Prioritizing preventive care is crucial. The dynamic world of workplace health and productivity has never been more important to organizations as the very nature of work continues to evolve and provide new challenges, all while the health of people continues to deteriorate.
The World Health Insurance Innovation Congress 2020
WHIIC 2020 brings together health insurance industry players from around the world to share and discuss the recent changes and upcoming growth ahead for the industry.
Driven by global continued economic growth, increasing income levels, aging population, expanding healthcare market, and incentive policies, the global health insurance industry is anticipated to grow at a compound annual growth rate (CAGR) of more than 8% for 2015-2025. And the global private health insurance premium is expected to double by 2025.
Asia Pacific, Latin America and MEA will be the fastest growing markets in health insurance industry, and the growth in Europe and North America will still be stable in the coming years.
Besides the high growth expectations, the global health insurance industry is also going through a wide-ranging and deep-going transformation. Changing customer expectations, rising healthcare costs, intense competition, shift to value-based model of care, advancements in technology, and many other new trends are changing and reshaping the whole industry. The future belongs to those who can see ahead and plan for it.
About Dr. Amell
Dr. Tyler Amell, PhD, MSc, is the Chief Relationship Officer and Chief Medical Officer at CoreHealth Technologies, a leading corporate wellness technology company that powers wellbeing programs for global providers. He is an internationally recognized thought leader on the topic of workplace health and productivity and trusted advisor on strategic and integrated workplace health and productivity. He has presented at over 150 conferences globally and published numerous scientific papers and reports. In the past, he has served on the executive board of the Integrated Benefits Institute (IBI), and the Canadian Association for Research on Work and Health (CARWH). He has held executive positions in a variety of sectors including human resources technology and consulting, and healthcare and occupational health services.
Dr. Doug Stevens Also Attending
Dr. Doug Stevens will also be attending the conference with Dr. Amell.
Doug has worked for over 20 years as Corporate Medical Advisor to many large global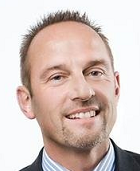 organisations in the areas of clinical governance, operations alignment, and healthcare program management incorporating occupational health, wellness and employee benefits. His particular expertise lies in designing and optimizing in-house programs for diverse employee populations across expatriate, international assignee and local national groups. His clients come from a broad spectrum of industry sectors, including global multinationals, IGO's and 4 of the largest health insurance companies world-wide.

In addition to his passion for helping people lead healthy, productive and happy lives, Doug remains deeply involved in a clinical and management capacity in the aeromedical industry, going back to his original roots as an emergency physician.
At CoreHealth, Dr. Stevens' is responsible for increasing international awareness to global wellness providers about the value of leveraging CoreHealth's white-labelled total well-being technology to develop and administer wellness programs to employer clients located around the world.
Interested in Attending?
The World Health Insurance Innovation Congress is an incredible opportunity to expand your learning and networking with high-level guests from all over the world to strengthen your business. Don't miss out!
Meet with Tyler and Doug in London at WHIIC
If you're interested in learning more about the impact of chronic disease on workplace productivity and engagement and CoreHealth's total well-being technology, connect with Tyler and/or Doug at the event! Schedule a meeting with them by selecting the button below.
About CoreHealth Technologies
CoreHealth Technologies Inc. is a leading all-in-one corporate wellness platform trusted by wellness providers to power their health and wellbeing programs for 3+ million employees worldwide. At CoreHealth, we believe that developing the best employee wellness programs is all about giving providers the right code, design and access to best-in-class innovations. With the most customization, integrations and reliability of any software in its class, CoreHealth's powerful platform lets users focus on growing great wellness companies. For more information, visit the CoreHealth website or visit our YouTube Channel.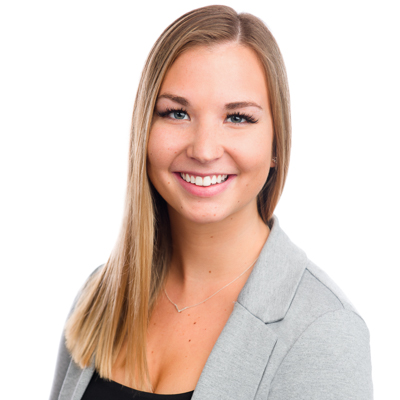 Maddy Campbell is CoreHealth's Sales and Marketing Coordinator.