Workplace Health Expert Dr. Tyler Amell Joins CoreHealth Technologies as Chief Relationship Officer
Jul 24, 2018
Dr. Tyler Amell, a workplace health and productivity thought leader, joins corporate wellness technology company CoreHealth Technologies.
As distributed via press release on July 24, 2018.
Canada and the United States – July 24, 2018 – CoreHealth Technologies is pleased to announce that Dr. Tyler Amell, a widely known and recognized thought leader on workplace health and productivity, has joined as Chief Relationship Officer.
"We at CoreHealth are extremely pleased to announce that Dr. Amell has joined our growing organization. Workplace health and wellbeing have become ever more important to organizations looking to improve the engagement and productivity of their workforce, in addition to controlling various costs. This is generating a high demand for solutions and platforms that support evidence-informed strategies," says Anne Marie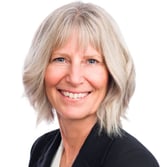 Kirby, Founder and CEO of CoreHealth Technologies. "Dr. Amell brings extensive knowledge and thought leadership along with relationship development and management expertise. His evidence-informed strategies and health data analytics skills will help further develop our products and ensure a fit with current and future customers and partners. He has a great ability to evaluate health solutions and see how seemingly different solutions can fit together and connect the dots in the broadest sense of workplace health."
Dr. Amell takes a global, de-siloed approach to workplace health, and advises organizations on strategies related to:
integrated workplace health and productivity,
wellness and well-being programs,
absence and leave management,
medical assessment,
occupational rehabilitation,
disability management and prevention,
workers' compensation,
mental health,
musculoskeletal health,
chronic disease,
and workplace health and safety.
He uses data analytics, among other evidence-informed tactics, to improve and evaluate programming. Dr. Amell has given seminars and presentations at approximately 150 national and international events to date and has authored over 35 peer-reviewed publications. Dr. Amell is also an adjunct faculty at the Pacific Coast University for Workplace Health Sciences.
Dr. Amell is a past partner at a global human resources consulting, technology and services firm, the past chief executive officer of a human resources technology company, and a former vice president of Canada's largest independent health care and rehabilitation company. He currently serves on the executive board of directors of the Canadian Association for Research on Work and Health as well as the College of Pedorthics of Canada and is a past board member of the San Francisco based Integrated Benefits Institute (IBI). In addition, he has advised numerous health and technology companies, analytics companies, workplace health service providers, insurance carriers, third party administrators, employers, and other vendors on their strategies, and will be looking to share this knowledge and use his full skill set at CoreHealth and with affiliated customers and partners.
"I am extremely pleased to have joined CoreHealth at such a pivotal time in the organizations' evolution and look forward to helping to grow relationships with both existing and new partners. The dynamic world of workplace health has never been more important of an investment to organizations as the very nature of work continues to evolve and provide new challenges. The culture at CoreHealth, along with the best technology platform available, combine to form an award-winning solution that I am proud to be a part of," says Dr. Amell.
About CoreHealth Technologies:
CoreHealth Technologies Inc. is the leading corporate wellness platform trusted by more than 1000 organizations, ranging from medium-sized businesses to Fortune 500 enterprises. Over 2.5 Million lives are covered globally on the platform. At CoreHealth, we believe that developing the best employee wellness programs is all about giving wellness companies the right code, design and access to the latest innovations. With the most customization, integrations and reliability of any software in its class, CoreHealth's powerful platform lets users focus on growing great companies. For more information, visit the CoreHealth website.
Media Contact:
Anne Marie Kirby, CEO & Founder, CoreHealth Technologies
AnneMarie.Kirby@corehealth.global
1-866-396-2673, ext. 101