Wellness Company Midland Health Chooses CoreHealth Wellness Platform to Power Employee Health Coaching Programs
Jul 9, 2018
Midland Health to use CoreHealth wellness technology to deliver personalized health coaching programs to employees with high health risks.
As distributed via press release on July 9, 2018.
Kelowna, BC – July 9, 2018 – CoreHealth Technologies' corporate wellness technology was selected by Wisconsin-based corporate wellness company Midland Health to provide their health and wellness coaches with an easy way to view employee biometrics results and engage participants in healthy behaviors to reduce overall health risk.
"We are excited to partner with CoreHealth as we feel their technology will help us take our wellness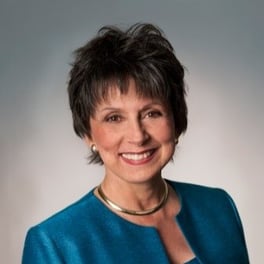 programs to the next level," says Jo Steinburg, CEO of Midland Health. "Since we provide onsite biometric screenings and blood testing at client sites nationwide, it was just a natural fit to offer health coaching. We expect many of our program participants will leverage these coaching services to improve their overall health and well-being."
Midland Health program participants will complete a lifestyle questionnaire and book their screening appointments through the platform and view their results and risk levels online. Corporate wellness coaches will access these results via the portal which they will use to develop a personalized program for high-risk participants and engage them throughout the process.
Anne Marie Kirby, CEO of CoreHealth Technologies says "with our customers, we find digital health coaching is growing in popularity and is becoming an essential component of workplace wellness programs. Participants don't want a one-size-fits-all approach, they are asking for personalized programs and one-on-one coaching that is directly relevant to their specific health challenges. We have made considerable strides with our coaching functionality to accommodate this growing demand."
CoreHealth's Coaching Facilitator tools makes it easy for organizations to configure a coaching model that best meet their needs whether it's for individuals, group, telephone and video chat. Companies can also develop custom education campaigns and self-directed learning programs for any behavior and make available for participants to view at their time – with or without incentives.
In addition to biometric management and coach facilitation, CoreHealth's platform also offers health assessments, content management, education, challenges, self-help programs, incentives, surveys, social networking — and more.
CoreHealth powers workplace wellness programs for top corporate wellness companies, insurers, health coaching companies, employee assistance providers, group benefits brokers, human resources consulting firms and health systems.
About CoreHealth Technologies:
CoreHealth Technologies Inc. is the leading corporate wellness platform trusted by global wellness providers to power their health and wellness programs for more than 1000 organizations and 2+ million employees. At CoreHealth, we believe that developing the best employee wellness programs is all about giving wellness companies the right code, design and access to the latest innovations. With the most customization, integrations and reliability of any software in its class, CoreHealth's powerful platform lets users focus on growing great companies. For more information, visit the CoreHealth website.
Media Contact:
CoreHealth Technologies
Anne Marie Kirby, CEO & Founder
AnneMarie.Kirby@corehealth.global
1-866-396-2673, ext. 101