Optisom Partners with CoreHealth to Deliver Best-in-Class Sleep Health Solutions
Dec 13, 2017
Optisom, a leading provider of sleep health solutions, partners with CoreHealth, a corporate wellness technology company, by joining their network of best-in-class, third-party wellness vendors to provide sleep health solutions to customers worldwide.
As distributed via press release on December 13, 2017.
CoreHealth Technologies is a preeminent workplace wellness platform for over 2 million global employees. Their technology powers wellness programs for corporate wellness companies, insurers, health coaching companies, employee assistance providers, group benefits brokers, health systems and consulting firms that deliver health and wellness programs to client organizations
Research shows that good sleep provides the foundation for lifelong health and wellness, and that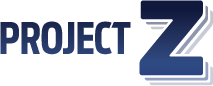 insufficient sleep leads to disease, emotional and interpersonal problems, impaired safety and poor workplace performance. ProjectZ, Optisom's sleep health program, addresses the sleep deprivation epidemic through proven techniques involving Cognitive Behavioral Therapy (CBT), a validated, research-based approach that relies on solution-driven strategies to help people make important changes in the way they think and act – resulting in positive behaviors and outcomes for their sleep health.
"Clinically, adequate sleep is absolutely necessary to allow the body maintain and regulate its vital systems," says board certified sleep physician and Optisom Chief Medical Officer Dominic Munafo, M.D., FABSM. "When the body doesn't get the rest it needs, it becomes more vulnerable to both disease and injury. Research links sleep deprivation with higher risk for stroke, heart attack, diabetes, workplace accidents, and many other health problems."
By integrating ProjectZ into CoreHealth's corporate wellness technology, organizations on the platform can give employees easy access to a proven, clinically-based program to increase healthy sleep behaviors. Studies show that better sleep health results in higher productivity and creativity and lowers healthcare costs and accident rates.
"The wellness providers we work with are always looking for tools and resources to help their client's workforces improve physical and emotional health. Sleep is a fundamental part of achieving overall health so it was important we partnered with a leading sleep solution like Optisom," says Anne Marie Kirby, CEO of CoreHealth Technologies. "ProjectZ is the perfect complement to our existing network of best-in-class wellness vendors and we look forward to seeing how employees reap the benefits of good sleep."
The simple, seamless integration of both CoreHealth and Optisom solutions helps employers decrease healthcare costs, increase productivity and reduce safety risks by helping employees sleep better.
Add Optisom to your Corporate Wellness Program Today
Optisom is now available via the CoreHealth corporate wellness platform for a seamless user experience. Add it today and help employees sleep better.
About Optisom
Optisom is a leading provider of sleep health solutions founded upon decades of sleep medicine clinical practice. It is led by credentialed medical professionals and technology entrepreneurs who represent the beneficial intersection of medicine and technology. The Optisom Sleep Health Platform integrates digital technology to deliver practical, accessible solutions to the mass market. This engaging, user-friendly solution helps people help themselves for lasting change and better health.
About CoreHealth Technologies
CoreHealth Technologies Inc. is the leading corporate wellness platform trusted by wellness providers for 2+ million employees worldwide. At CoreHealth, we believe that developing the best employee wellness programs is all about giving wellness companies the right code, design and access to the latest innovations. With the most customization, integrations and reliability of any software in its class, CoreHealth's powerful platform lets users focus on growing great companies. For more information, explore the CoreHealth website.