MindQ and CoreHealth Release New Mental Health Toolkit to Improve Employee Mental Wellness
Mar 15, 2018
New Workplace Mental Health Toolkit that includes a clinically-validated mental health assessment and mental health challenges now available. A great resource for your mental wellness toolbox.
As distributed via press release on March 15, 2018.
Kelowna, BC and Toronto, ON – March 15, 2018 – Wellness partners MindQ and CoreHealth Technologies announce the launch of a new Mental Health Toolkit to help employer's better support employees with their overall mental well-being.
Current wellness screenings provide highly simplistic assessments of mental health and well-being. They don't delve deep enough into understanding the overall mental well-being or identify areas for improvement through education. MindQ evaluates the broad spectrum of mental well-being and is designed to improve mental well-being for an entire employee population.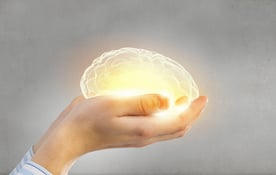 This new toolkit will help employers improve the statistic reported by the American Psychological Association that 56% of employees don't feel employers are providing adequate resources for mental well-being.
The Workplace Mental Health Toolkit includes three components:
Mental Health Assessment: MindQ's clinically-validated mental health and well-being assessment measures participants across the entire mental well-being continuum and provides insights into areas for self-care and improvement. This assessment is validated by Multi-Health Systems (MHS), a leading global publisher of scientifically validated assessments in clinical, education, talent management, and public safety settings with 30 years of experience.
Mental Health Challenges and Activities: MindQ's well-being activities are month-long programs with flexible deployment options and gamification strategies, all rooted in positive psychology and tailored to meet the needs of an entire employee population. The activities teach employees how optimism, compassion, and gratitude positively influence mental resilience, overall health, performance, and relationships. These challenges were developed on CoreHealth's wellness technology.
Behavior Change Solution: an optional behavior change solution provided by NCQA-certified Pro-Change is also available and addresses 4 behaviors that promote optimal health and well-being including: debt diet, stress management, responsible drinking and depression prevention.
"As a leading publisher of scientifically validated assessments, it surprised us how under-addressed mental health was in the wellness space. We launched the MindQ mental health assessment and well-being activities to provide resources for wellness providers to better serve their clients," says Hazel Wheldon, the President and COO of Multi-Health Systems. "Being able to integrate those resources seamlessly into the CoreHealth platform has been an amazing opportunity for us to help millions of users better understand and address their mental well-being"
All three components are available via CoreHealth Technologies, an all-in-one corporate wellness platform trusted by leading wellness providers to power and deliver wellness programs to their clients. The platform is white-labeled and can be tailored to each client's brand, is available in multiple languages, complies with the strictest privacy and security guidelines and has a network of third-party, best-in-class wellness partners that seamlessly 'plug-in' to the platform.
"MindQ has provided their mental health assessment on our technology for some time now; however, they quickly recognized employers were seeking additional resources to support employees. They approached us about their vision to provide employees with meaningful challenges that can help them obtain the tools they need to improve mental resilience," says Anne Marie Kirby, the Founder and CEO of CoreHealth Technologies. "Since developing challenges on our platform is a fundamental component of our technology, we were excited to work together to turn their vision into reality."
Interested in Toolkit?
Contact us to learn more.
About MindQ:
MindQ evolved in MHS, Inc.'s innovation hub. With over 30 years of experience developing assessments, more than 150 employees, 25% of annual revenue committed to R&D, and assessments available in over 50 languages and 75 countries, MHS is an industry leading voice in developing scientifically validated assessments. For more information, visit the MindQ website.
MindQ Media Contact: mindq@mhs.com
About CoreHealth Technologies:
CoreHealth Technologies Inc. is the leading corporate wellness platform trusted by more than 1000 organizations, ranging from medium-sized businesses to Fortune 500 enterprises. At CoreHealth, we believe that developing the best employee wellness programs is all about giving wellness companies the right code, design and access to the latest innovations. With the most customization, integrations and reliability of any software in its class, CoreHealth's powerful platform lets users focus on growing great companies. For more information, visit the CoreHealth website.
CoreHealth Media Contact:
CoreHealth Technologies
Anne Marie Kirby, CEO & Founder
AnneMarie.Kirby@corehealth.global
1-866-396-2673, ext. 101