CoreHealth Technologies and Velocitos Partner to Offer Unique Integrated Wellness Member Portal and Engagement Solution
Jan 25, 2016
Velocitos announces integration of its automated preventive health and wellness content with CoreHealth Technologies' corporate wellness platform to drive continued and sustained engagement.
New partnership combines industry-leading CoreHealth corporate wellness platform with a comprehensive member engagement solution that enhances engagement, education and empowerment
Sunnyvale, CA - January 25, 2016: Today,
Velocitos
an
nounced it has integrated its automated member engagem
ent solution with CoreHealth Technologies'
corporate wellness platform
to drive continued and sustained engage
ment for wellness providers and employers using the CoreHealth technology to power their portals.
CoreHealth Technologies
and Velocitos have partnered to deliver a comprehensive member engagement solution that drives increased adoption and usage of CoreHealth's corporate wellness platform. The integrated offering enables the delivery of contextually specific, personalized and dynamic content experiences for every member portal session in a completely automated manner, thereby enhancing member engagement, education & empowerment. Velocitos' solution,
HealthFeed
, is a simple, easy to deploy and configurable
content delivery
add-on on the CoreHealth corporate wellness platform that delivers member specific educational content, campaigns, polls and quizzes.
HealthFeed's, Content Manager module replaces the traditional use case of members searching for health education content with a completely automated algorithmic process that finds and delivers member specific content. The Content Manager module is content agnostic, but out-of-the-box it includes content from Medline, Internet and certain licensed content sources. The Campaign Manager module increases the flexibility of the CoreHealth corporate wellness platform by enabling the delivery of micro-targeted on-the-fly, dynamic, content campaigns. The goal of these campaigns is to increase engagement & drive awareness around a specific topic, to learn more about current health & wellness behavior, habits and patterns through polls, surveys & quizzes, etc. Both modules are supported by a powerful data analytics framework that provides actionable member insights.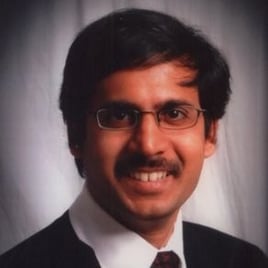 "Wellness companies find themselves operating in a very competitive environment and are under constant pressure to deliver ROI for their corporate customers. A key performance metric for wellness companies is continued member adoption and engagement of the wellness program" said Sai Ganesamoorthi, CEO of Velocitos, Inc. "Our solution, HealthFeed, provides wellness companies with an easily deployable component technology that plugs in to their existing member portals. At minimal cost, HealthFeed adds a layer of automation tools and data analytics that significantly increases member engagement".
"The corporate wellness industry has an unquenchable thirst for new ideas and innovations and HealthFeed has brought a very creative idea to life" said Anne Marie Kirby, CEO of CoreHealth Technologies. "Employer groups are looking to transform their corporate wellness portals through targeted content. By leveraging the power of the CoreHealth Network, a library of content and components from wellness visionaries, HealthFeed provides customers with a proven technology solution to accelerate business success."
ABOUT VELOCITOS, INC.
Velocitos, headquartered in Sunnyvale, CA, provides an automated member success management solution, HealthFeed, which enables healthcare entities to convey personalized information, stimulate interest and drive action among members. Various kinds of entities within the health & wellness domain use HealthFeed's add-on tools & technologies on their existing patient facing digital touch points such as the patient/member portal, mobile app & email to increase member engagement and improve health outcomes.
Visit Velocitos website for more information, upcoming events to learn more about automated member engagement strategies and solutions.
ABOUT COREHEALTH TECHNOLOGIES INC.
CoreHealth Technologies Inc. is the leading employee wellness platform trusted by more than 1000 organizations, ranging from medium-sized businesses to Fortune 500 enterprises. At CoreHealth, we believe that developing the best wellness programs is all about giving wellness companies the right code, design and access to the latest innovations. With the most customization, integrations and reliability of any software in its class, CoreHealth's powerful platform lets users focus on growing great companies.
For more information, visit www.corehealthtech.com.