CoreHealth Included in the List of the 30 Hottest Tech Companies to Watch in 2019
Aug 9, 2019
CoreHealth Technologies has been included in the CIO Bulletin's list of the 30 Hottest Tech Companies to watch for in 2019.
CIO Bulletin
CIO Bulletin is an interactive, preeminent leadership platform serving as a central resource for information on Business & Information Technology (IT) leaders and their entrepreneurial ventures. From celebrating innovation to identifying best practices and providing a forum for today's CIOs and other technology decision makers, CIO Bulletin aspires to keep its readers informed about how the techie giants, governments and consumers are unfurling organizational innovation in the Business & IT world.
The list for the 30 Hottest Tech Companies includes technology innovators and leaders within their industries. CoreHealth has been recognized for their global leadership within the wellness industry through their flexible corporate wellness platform which is relied by leading wellness providers for 3+ million employees globally.
Click here for the article originally published by the CIO Bulletin.
CoreHealth: A Global Leader of Corporate Wellness Software
Employees around the world are under constant work pressure and let's face it; employees now face more pressure at their workplaces than ever before. It is well known that employee burn out is on the rise. And this is where 'corporate wellness' as an industry has blossomed. Corporate wellness is helping thousands of employees around the world to live healthily as they work day-in and day-out.
CoreHealth Technologies, founded in 2004, has been augmenting the software requirements of the corporate wellness industry for as long. Through its corporate wellness platform, the company has helped over a thousand organizations and over 3 million employees across the globe to date.
We caught up with the founder and CEO of CoreHealth, Anne Marie Kirby, to know more about the company.
How did you get the idea for CoreHealth?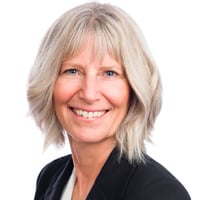 Back in the 1990s, I was diagnosed with Ulcerative Colitis. It made me realize that there was an indispensable need for preventative health solutions to help people improve their overall well-being. So, using my expertise as a software engineer, I wrote a software program to track and analyze food ingredients. The idea of CoreHealth grew and evolved from there.
What was your mission when CoreHealth started out? And how has it changed over time?
In the beginning, CoreHealth was inspired by the idea of keeping people healthy. We were inspired by the idea of developing technology and design to drive this. We believe that our mission is all about giving wellness providers the right code, design,and access to the latest innovations so that they can design fun and effective wellness programs.
Tell us something about your offerings.
We are uniquely placed in the wellness industry as CoreHealth is a technology-only company. Unlike our competitors, we do not provide any wellness services which ensures that we aren't competing with our customers who provide programs and services. We license our SaaS cloud-based, white-labeled software to wellness providers such as corporate wellness companies, insurers, employee assistance program providers, benefits brokers, human resources consulting firms and health systems. They use our technology and expertise to design, deliver and administer their wellness programs for their corporate clients. Our flexibility, customizations, integration and software reliability makes us a leader in the industry. We give customers the tools to innovate without the headache of having to be technology-experts so they can focus on growth.
How are you adopting innovation in what you do?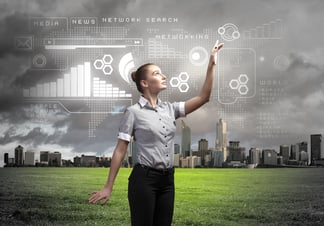 We pay constant attention to our customers and also keep a close eye on what the wellness and technology industries are doing. We are always looking ahead and challenging the status quo – it's in our DNA! We also have a talented team that is committed to constant innovation. To be responsive and flexible, we subscribe to an agile development paradigm. So, our product roadmap is somewhat fluid which supports the market and customer inputs.
What is your approach towards increasing cyber threats?
CoreHealth is based out of Canada. Hence, we are guided by the privacy laws that are known to be some of the most stringent in the world. To protect against cyber threats we ensure compliance with the Canadian Personal Information Protection and Electronic Documents Act (PIPEDA) and British Columbia Personal Information Protection Act (PIPA). We also review and analyze security processes and educate/train our staff regularly.
According to you, what is the next big thing in the technology marketplace?
Artificial Intelligence and increased personalization will be leading the evolution of technology. And as the marketplace changes, we are using psychographics and tailored programs to create a personalized experience for each user.
If you had one piece of advice to someone who is just starting out, what would it be?
Always keep an open mind to change in order to stay agile to be able to respond to market changes and customer demands.
Success Stories
First Major Contract -

The government designated governing body '2010 Legacies Now' used CoreHealth's Platform at the Vancouver 2010 Winter Games to deliver a 3-year activity challenge to the entire province of British Columbia on the lead up to the event.

Getting to Your Gold™ by Global Human Resources Consulting, EAP and Technology Services firm Morneau Shepell

- The wellness portal was built and hosted on the CoreHealth platform which housed different Olympic spirit themed challenges, athlete videos, health and wellness polls, and expert advice. At the time, this was Canada's only wellness product that was led by elite Canadian athlete ambassadors. It was an extension of Morneau Shepell's involvement in the Canadian Olympics team during the 2016 Rio Olympics.

Heart2Business

- CoreHealth entered the European market with its platform powering the programs of Austria-based wellness company, Heart2Business. It offers a holistic approach that enables multi-dimensional analysis of an employee's lifestyle, personality and stress to provide organizations with a comprehensive picture of their workforce health.

CMO

- The CoreHealth platform powered the Global Chief Medical Officer (CMO) Network for the On Our Way Challenge. The On Our Way Challenge encouraged employees from a global network of corporations to compete against each other and be more active.

Online Mental Health Program developed by CINIM

- CINIM, a Calgary based charitable organization, developed the BreathingRoom app using CoreHealth's platform. BreathingRoom is a program for the youth and young adults which helps them learn new ways in which they can manage stress, anxiety, and depression.
Interested in Learning More About CoreHealth?
About CoreHealth CEO Anne Marie Kirby
Anne Marie Kirby is widely recognized as a leading female entrepreneur in the healthcare and wellness industry by various national awards panels. She has held various leadership roles as a software engineer in the healthcare industry. Anne Marie has been at the forefront of health and wellness innovation who has led the CoreHealth team since its inception in 2004.
About CoreHealth Technologies
CoreHealth Technologies wellness management software powers health and wellness programs for corporate wellness companies, insurers, health coaching companies, employee assistance providers, group benefits brokers, human resources consulting firms and health systems. Our technology is white-labelled so customers can tailor, brand and re-sell the technology to corporate employers around the world. We do NOT provide wellness services - just the technology, so customers know their programs are always cutting edge and constantly evolving to meet the unique needs of every client. For more information, visit the CoreHealth website or visit our YouTube Channel.