New Version of our Wellness Software 2017.2 is Here!
Aug 10, 2017
Version 2017.2 includes some exciting changes including a new health and wellness coach video chat feature, a new and improved administrator dashboard plus additional exciting changes.
Version 2017.2 of our wellness software has been officially rolled out to our wellness customers.
Here are some highlights:
New Health and Wellness Coach Video Chat
Appointments in self-paced coaching programs now have the option to allow for a video coach chat component to be launched when the appointment starts.
If enabled, the user and health coach can launch a simple to use video chat window that stays active for their appointment with the click of a button.
New and Improved Administrator Dashboard Design
New user options and widgets designed specifically for the administrator and fully customizable. Complete most of your management tasks without having to navigate to multiple pages.
Update to Team Wellness Challenges
Teams are now associated with a single challenge and users can only join one team per challenge.

Easier for users to create and join teams.
Now have the optional ability to allow users to see who's on the various teams.
Customer Already?
Learn more and this version release by contacting a CoreHealth Support Ninja.
Not A Customer?
To learn more about CoreHealth's workplace wellness technology, request a demo.
Other Helpful Resources
You may be interested in some of these other helpful blog posts:
About CoreHealth Technologies
CoreHealth Technologies Inc. is the leading corporate wellness platform trusted by more than 1000 organizations, ranging from medium-sized businesses to Fortune 500 enterprises. At CoreHealth, we believe that developing the best employee wellness programs is all about giving wellness companies the right code, design and access to the latest innovations. With the most customization, integrations and reliability of any software in its class, CoreHealth's powerful platform lets users focus on growing great companies. For more information, explore the CoreHealth website.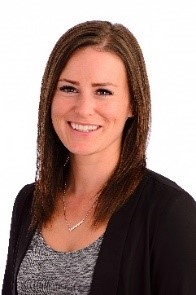 Andrea McLeod is CoreHealth's Sales and Marketing Magician who appreciates and promotes all aspects of a healthy lifestyle.