New Release of Wellness Portal Provides a Kick Butt User Experience
Jan 10, 2018
Rockstar wellness providers typically rely on kick-a** wellness management software. We just released version 2017.3 and it delivers a totally new user experience for a sometimes neglected user - site admins.
Version 2017.3 Highlights
In this latest release, the last of three version releases in 2017, we are excited to announce some significant changes to the user experience for site administrators.
It's not uncommon for wellness technology providers to focus on the regular end-users of their portals (e.g. employees and participants logging in) but sometimes site admins get a little neglected. BUT, we know how 'mission critical' you are! If site admins are feeling frustrated with their user experience, it's not a good thing (happy site admins = better wellness portals).
So, in version 2017.3 we did a total overhaul and think site admins will rejoice: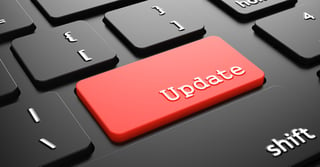 New Site Admin Control Panel - We've all experienced it. That moment when you're hovering over multiple menu items and move your mouse slightly wrong, only to have to reset your efforts. Yuck! With our new optimized Control Panel, site admins can see all your administrative options on one page with a single click! We think efficiency is cool.

We've added a new widget for the admin dashboard called Connected Devices/Apps. This widget is designed to be a way for you to quickly troubleshoot device/app issues users may be having.
Added a new Wellness Score Chart widget to your dashboard. The chart shows you how many users met a threshold (for example, you can use it to quickly see how many users have completed an HRA if you're awarding Wellness Score points for it).
You can search on wellness challenges per locale instead of being site wide.
Just to name a few!
Other Changes to CoreHealth Wellness Portal
The changes for the site admin is HUGE but we also squeezed in several other improvements too.
Check them out:
Buddy Challenges

-

Now your participants can create and participate in their own challenges! This fun new feature leverages the buddy system to make your site a social network of wellness. With both Dare and Step-based challenges available, we think this will be a hit for your population.
Milestone Emails -

Your participants are so proud to earn challenge milestones. But the experience is fleeting with a quick pop-up that must be closed for the participant to continue using the portal. Now you can create lasting memories of achievement by having milestones sent via email.
Pro tip: they look great in a frame.
Text Alerts - Not everyone reads their email. But most everyone has a smart phone! Now you can have text reminders sent for scheduled appointments and events! There are no more excuses for missing biometric screenings.

Scheduled Bulk Email - Don't you wish you could write all your emails for a program and have them sent out at specific times, without having to manually do it? I thought so! With this awesome new feature, you can write all your email and have them queued up to send at a time and date you specify. No more staying late at the office just to send an email!

Wellness Score - We've added a few new features to our Wellness Score that make it a little more flexible and allows you to award points for more actions on the site.

Wellness Compass - We've also added some new stuff so we can fully support the new Wellness Compass (our latest feature to deliver a personalized experience for participants)!
Like The Sound of This?
Yep, what's not to like? If your wellness portal is not cutting it, and you think it's time for new technology, please contact us and we'll show you these changes and more!
Current CoreHealth Customer?
We'll be rolling this out to all customers soon but if you are anxious to get started now, please contact us.
You'll have to get in line for this one!!!
Additional Resources You May Like
Check out these other great resources to help you grow your wellness revenue.
Pick your business: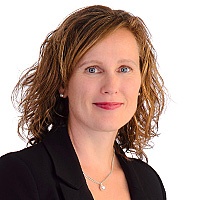 Cindy Danielson is CoreHealth's Marketing Maverick and team leader with a passion for connecting people and technology. In addition to marketing, she has experience as a Benefits Brokers, HR Professional and Project Manager. She loves sales and marketing process while leveraging systems such as Salesforce, Microsoft Dynamics CRM and HubSpot.