Meet Craig Blumenthal at the Healthier Texas Summit 2019
Sep 30, 2019
Our wellness technology consultant, Craig Blumenthal will be attending the Healthier Texas Summit 2019 on October 17th & 18th. Connect with Craig to learn about our new Complete Health Program.
About The Healthier Texas Summit 2019

Improving health in our communities requires collaborative work with partners outside of our organizations, disciplines, silos, sectors, and comfort zones. Cross-sector work is key to preventing chronic disease, addressing social determinants of health, improving health equity, and receiving the greatest value from our health dollars. We also know that cross-sector collaboration can be difficult. But we believe Texas is up to the challenge.
At this year's Healthier Texas Summit, you will hear stories and enter into conversations not only about our collaboration successes, but also about where it gets hard, and how challenges can be resolved, so we can more fully unite for a Healthier Texas.
New Integrated Solution for Holistic Health
CoreHealth is launching it's newest solution called the Complete Health Program. CHP is is a new approach to employee health, engagement and productivity through a holistic, person-centric model designed on the CoreHealth corporate wellness platform. If you provide workplace-wellbeing, health, productivity, absence, leave and disability solutions, then CHP is for you! Talk to Craig to learn more.
About Craig Blumenthal
Craig is a Wellness Technology Consultant and responsible for helping drive CoreHealth's global revenue and sales strategies. He brings over 20 years of health and wellness sales experience and a strong track record of delivering revenue growth. Before joining CoreHealth, Craig was Director, Business Development Global Services of Optum/United Healthcare. Before Optum, Craig held various management positions where he was responsible for creating multi-discipline health promotion programs. Craig's vision is to ignite your wellness programs and inspire your participants to revolutionize your business.
Connect with Craig at the Summit
If you're interested in learning more and would like to speak with Craig at the event, schedule a meeting with him by selecting the button below.
About CoreHealth Technologies
CoreHealth Technologies Inc. is a total well-being technology company trusted by global providers to power their health and wellness programs. Our wellness portals help maximize health, engagement and productivity for 3+ million employees worldwide. We believe people are the driving force of organizations and supporting them to make behavior changes to improve employee health is in everyone's best interest. With the most flexibility, customizations and integrations of any software in its class, CoreHealth's all-in-one wellness platform helps grow great wellness companies. Simple to sophisticated, based on you. For more information, visit the CoreHealth website or YouTube Channel.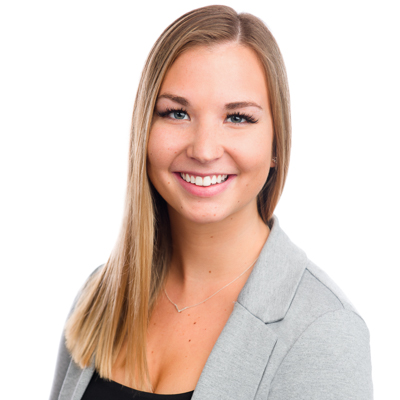 Maddy Campbell is CoreHealth's Sales and Marketing Coordinator.