How CoreHealth's Graphic's Guru Achieves Employee Health as a Jammer
Aug 22, 2017
Greetings from the shadows of the graphics team at CoreHealth. Working for a wellness technology company, employee health is part of our corporate culture so I thought I would share my healthy passion.
I am the Pixel Fairy, AKA Melodie, AKA Blair Block and in my 'free' time I play a sport called Roller Derby. I've been playing roller derby for 7 years - and this year I was recently accepted to play on the Team Philippines National Roller Derby team - making it's debut at the Roller Derby World Cup in 2018.
When I read those words, I definitely feel excited and at the very same time - overwhelmed. I've spent the past 7 years of my roller derby career trying to build up to something big, and here it is - now I'm looking forward to the next 6 months of likely the most training and preparation I've ever faced in my life.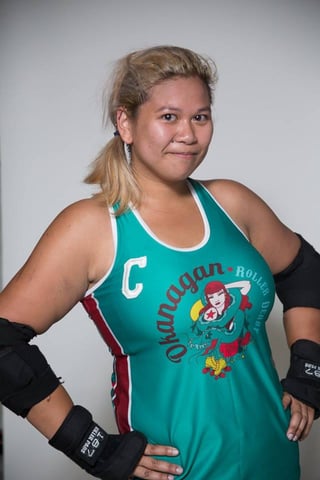 What is Roller Derby?
Roller derby is a fast and intense sport that relies on strategy and speed to win games. The sport is played in 2 - 30 minute halves which are then further broken down into jams that can take up to 2 minutes. In these jams, you have 5 players from each team on the track - 4 blockers and 1 jammer. The objective of the game is to stop the opposing jammer from scoring any points while assisting your jammer in scoring - essentially playing offense and defense at the same time.
The team with the highest score at the end of the game wins!
Training for Roller Derby
The position I play on the track is a jammer, I have to be fast and agile and powerful enough to get myself through the pack and around the track. I train 6 days a week with 1 rest day to recover my body. My week consists of 4-5 high intensity interval workouts, 4-5 cardio sessions and at least 2 on-skates practices a week.
Working up to the world cup, I plan on adding an additional high intensity interval training session as well as another on-skates practice. Roller derby is played in short intense bursts, so high intensity interval training is king.
There are many forms of HIIT - I like to do a 30 minute bootcamp at a local gym, and I also throw in a once a week Tabata that focuses on any areas I need to work on - for the World Cup I am looking to focus on my speed, agility and endurance.
These are just a few things I'll be doing in advance of the World Cup in 2018.
Follow my Journey
I'm really excited to see what happens on this journey and you can follow me on this journey:
Follow your passion and employee health is easy and fun!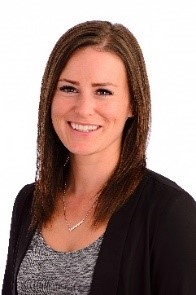 Andrea McLeod is CoreHealth's Sales and Marketing Magician who appreciates and promotes all aspects of a healthy lifestyle.