FREE Wellness RFP Template and Tools to Find the Perfect Wellness Portal
Apr 24, 2019
If it's time to find a new wellness portal to manage your employee wellness programs, download this playbook, wellness RFP template, demo script and evaluator tools to start the process.
Are You Ready to Get Started?
Researching and evaluating new wellness management software vendors is quite an in-depth process and not something your average wellness provider undertakes very often (thankfully!) Workplace wellness experts are trained in wellness – not project management or technology... but help is available.
Over our 13 years in business, CoreHealth has worked with hundreds of organizations responsible for delivering employees wellness programs to workforces around the world. These organizations are looking for wellness technology to help them design, deliver and administer their wellness programs as efficiently, painlessly and affordably as possible.
We want to provide you with a one-stop-shop to help you:
Identify your current pain points

Determine your project goals for new wellness technology

Identify and prioritize your functional requirements for a new portal

Guide you through the entire vendor research and evaluation process
To support you with this process, we are providing the following FREE Playbook for Researching and Evaluating Wellness Technology Vendors.
Playbook to Find the Perfect Wellness Technology
The playbook includes the process to finding the perfect wellness portal and covers:
Understanding Project Objectives

Determining your project team

Conducting an internal needs assessment

A FREE in-depth Wellness RFP template that you can edit and send to wellness management software vendors or use as your internal guide.
Resources to help you research wellness portal vendors on the market

Tips and tools to help you effectively evaluate wellness portal vendors and handle the critical vendor demonstration process.
The vendor demo stage is where many organizations stop their structured process which, in my opinion, is a BIG mistake!
A FREE Agenda & Demo Flow you can edit and provide to vendors to help you communicate your expectations and manage the process of product demonstrations.
A FREE Evaluator Scorecard you can edit and distribute to each evaluator participating in vendor demos to help you get the most of the demo process.
A demo can quickly fall off the rails if there isn't a process for both vendors AND evaluators.
The internal debrief process with evaluators after all vendor demos are done.

Vendor short list and reference check process.

The decision and contracting stage.
The Source
I have been the lucky person (or unlucky person depending your perspective) that responds to RFPs on behalf of CoreHealth and at previous organizations. I have also led a team that researched, evaluated and successfully implemented a new software system at a local insurance broker. Since I have been on both sides of the process, I wanted to share these tools and help those organizations looking for a new wellness portal to help you deliver the best corporate health and wellness programs around. I hope you find them useful.
Additional Resources You May Like
Check out these other great resources to help you grow your wellness revenue.
If you find this post helpful, see our other Resources to help you grow wellness revenue specific to:
About CoreHealth Technologies
CoreHealth Technologies Inc. is a leading all-in-one corporate wellness platform trusted by wellness providers to power their health and wellbeing programs for 3+ million employees worldwide. At CoreHealth, we believe that developing the best employee wellness programs is all about giving providers the right code, design and access to best-in-class innovations. With the most customization, integrations and reliability of any software in its class, CoreHealth's powerful platform lets users focus on growing great wellness companies. For more information, visit the CoreHealth website or visit our YouTube Channel.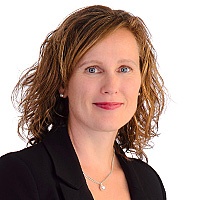 Cindy Danielson is CoreHealth's Marketing Maverick and team leader with a passion for connecting people and technology. In addition to marketing, she has experience as a Benefits Brokers, HR Professional and Project Manager. She loves sales and marketing process while leveraging systems such as Salesforce, Microsoft Dynamics CRM and HubSpot.