EHBC: Employer Healthcare & Benefits Congress, Oct 28-30, 2018
Sep 24, 2018
Are you attending the EHBC Conference on Oct 28 - 30, 2018? Our wellbeing sensei Craig Blumenthal will be there too and would love to meet! Let's talk 'shop' about employee wellness, technology and beyond.
The World's Largest Healthcare and Benefits Conference
The Employer Healthcare & Benefits Congress (EHBC) brings together attendees from across the world on October 28-30 in Orlando, Florida to discuss the latest developments in employee benefits industry, from corporate health & well-being programs and the latest in healthcare reform, to trends in voluntary benefits and self funded insurance, the EHBC Conference has the information you need.
Employer Healthcare & Benefits Congress + World Medical
Tourism & Global Healthcare Congress
This year the event has evolved and teamed up with World Medical Tourism & Global Healthcare Congress to create HealthCare Revolution. The only event that combines every aspect of health: healthcare, self-funding, medical travel, wellness, benefits, and insurance.
CoreHealth Helps Corporate Wellness Providers
The event will bring together employer representatives, industry-leading corporate wellness providers and other experts. Also in attendance, will be Craig Blumenthal, our wellness technology guru. Craig has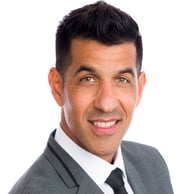 extensive experience working with health and wellness providers to use technology to better deliver their wellness programs.
Craig will be attending the conference to discover and learn about what is new in the industry so that CoreHealth can continue to provide the best in class wellness technology. If you are a wellness provider, EAP industry expert, mental health professional, employer representative or just want to find out more about our wellness platform please visit our website or get in touch with Craig!
About CoreHealth Technologies
CoreHealth Technologies Inc. is the leading corporate wellness platform trusted by more than 1000 organizations, ranging from medium-sized businesses to Fortune 500 enterprises. At CoreHealth, we believe that developing the best employee wellness programs is all about giving wellness companies the right code, design and access to the latest innovations. With the most customization, integrations and reliability of any software in its class, CoreHealth's powerful platform lets users focus on growing great companies. For more information, explore the CoreHealth website.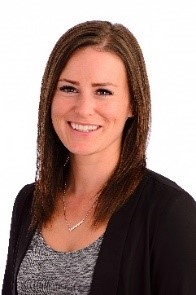 Andrea McLeod is CoreHealth's Sales and Marketing Magician who appreciates and promotes all aspects of a healthy lifestyle.