Need Dynamic Health & Wellness Articles? Register: HealthFeed Webinar
Jun 5, 2017
Are you struggling with creating your own wellness content? Do you want dynamic content that can be targeted to your participants based on identified risks? Then come check out HealthFeed's upcoming webinar! Our top seller from the CoreHealth Partner Network could be the offering you're looking for to bring your program to the next level.
HealthFeed Webinar
Date: Thursday, June 15th
Time: 9:00am PST
Duration: 30 minutes
Who is HealthFeed?
Content needs to be effective in driving the audience's behavior to align with the goals of a wellness program. Personalized health content has been shown to be more effective and engaging enough to motivate someone to adopt a healthier lifestyle. By combining content and technology, HealthFeed seamlessly integrates with CoreHealth's platform and leverages your existing data to automate and personalize content delivery.
HealthFeed's solution adds value by enabling your wellness program to convey member specific information that will stimulate interest and drive action and change by using the following tools:
Event-based triggers to intervene with appropriate content
Multi-channel content delivery through the portal, email, app and text
Identifies high risk user/patient populations
Learn more about your participants through valuable user insights and analytics
About CoreHealth Technologies
CoreHealth Technologies Inc. is the leading corporate wellness platform trusted by more than 1000 organizations, ranging from medium-sized businesses to Fortune 500 enterprises. At CoreHealth, we believe that developing the best employee wellness programs is all about giving wellness companies the right code, design and access to the latest innovations. With the most customization, integrations and reliability of any software in its class, CoreHealth's powerful platform lets users focus on growing great companies. For more information, explore the CoreHealth website.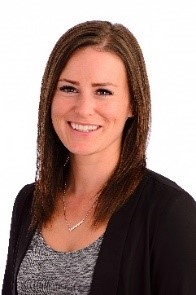 Andrea McLeod is CoreHealth's Sales and Marketing Magician who appreciates and promotes all aspects of a healthy lifestyle.