Dr. Tyler Amell to Speak at HERO Forum19
Aug 15, 2019
CoreHealth's Chief Relationship Officer Dr. Tyler Amell will be speaking together with Dave Keen, Executive Director of Workplace Health at Fraser Health Authority at HERO Forum19 on Sept 10th, 2019.
Achieving Well-Being Through Collaboration
From cooperation to collaboration, HERO Forum19 will feature partnerships that have defied traditional boundaries - leaders, organizations and experts who believe that healthy cultures are prerequisites to health for individuals. This year the focus will be on those who profoundly embrace the need for collaboration across disciplines and sectors to effect change.
Scheduled to take place in Portland, Oregon September 10 - 12th, more than 500 employers, employee health and well-being providers, wellness industry professional organizations, and research experts will be in attendance. The focus of this year's event is "Thriving Organizations: Achieving Well-Being Through Collaboration" - the need for collaboration within organizations, across disciplines and industries, and how this contributes to well-being outcomes and the ability to create thriving workplaces.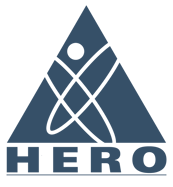 "HERO Forum attracts some of the best and brightest minds in population health, workplace trends, and the science of behavior change," said Karen Moseley, president of HERO. "This year's lineup of presenters will focus on the importance of collaboration within organizations, between disciplines, and across industry sectors, while also addressing how this contributes to employee well-being and the ability to build thriving organizations."
CoreHealth's workplace health and productivity expert Dr. Tyler Amell will be speaking on the following topic alongside Dave Keen, Executive Director of the Fraser Health Authority.
Re-imagining An Approach to Integrated Workplace Health
Tuesday September 10th, 2019
11:00 AM - 11:35 AM
The Fraser Health Authority (FHA) is Canada's largest regional Health Authority. This session will focus on FHA's journey in transforming their Absence and Disability Management Program from a "traditional HR style" Attendance Management Program into an integrated workplace health approach designed from an Employee Experience perspective.
Every day at FHA, approximately 2,000 valuable employees are absent from work due to paid and unpaid sick leave, WC or LTD. Many of these absence episodes are associated with preventable health conditions. FHA has established a Total Absence and Disability Management program that addresses opportunities to reduce sick leave by adopting a more health-focused model. The revised program includes links to comprehensive employee wellbeing, including wellness, prevention, and health management services, and provides managers and employees with more comprehensive feedback, analysis, and trending. Learn how their focus on people, process, and technology reduced absenteeism costs by 10% after the first 6 months of program launch.
About Dr. Amell
Dr. Tyler Amell, PhD, MSc, is the Chief Relationship Officer at CoreHealth Technologies, a leading corporate wellness technology company that powers wellbeing programs for global providers. He is an internationally recognized thought leader on the topic of workplace health and productivity and trusted advisor on strategic and integrated workplace health and productivity. He has presented at over 150 conferences globally and published numerous scientific papers and reports. In the past, he has served on the executive board of the Integrated Benefits Institute (IBI), and the Canadian Association for Research on Work and Health (CARWH). He has held executive positions in a variety of sectors including human resources technology and consulting, and healthcare and occupational health services.
About Dave Keen

Dave Keen is the Executive Director of Workplace Health and Safety for Fraser Health and Executive Director of BC Health Authority's H&S Services. He is a senior leader in the field of workplace health and safety with 25+ years of experience in providing leadership and program development across public sector employers and corporate level accountability for large multi-site, multi-union organizations. He presents internationally on workplace violence prevention, provincial data analysis and evaluation framework, health and safety management systems and leading edge disability management systems. In the past, he has served on the board of the Occupational Health and Safety Association for Healthcare in British Columbia and is currently a board member of the BC Employer's Forum and a member of the Conference Board of Canada Health and Safety Leadership Council.
Hinge Health
Prior to Tyler and Dave's presentation, Daniel Perez, CEO of Hinge Health will also be presenting as the first part of the shared session on the following case study:
An Evidence-Based Approach to Address High Musculoskeletal Claims and Mental Health
Tuesday September 10th, 2019
10:35 AM - 11:00 AM
1 out of 2 of your employees likely has a musculoskeletal (MSK) condition such as chronic back or joint pain, which is why MSK claims are consistently a top medical spend driver for employers and health plans. Researchers have uncovered a phenomenon called the "depression-pain dyad" where chronic pain increases the risk for depression and depression increases the perceived severity of pain; both conditions need to be addressed together for better long-term outcomes. Learn how PwC chose and implemented a comprehensive digital musculoskeletal care solution that reduced MSK pain better than opioids, cut depression and anxiety rates in half and addressed high medical spend by avoiding 2 out of 3 surgeries.
Interested in Attending?
HERO Forum19 is an incredible opportunity to expand your industry knowledge and network with health and well-being professionals. For more information or to register for the HERO Forum, visit their website at www.hero-health.org.
Meet Tyler at the 2019 HERO Forum
If you're interested in learning more about integrated workplace health connect with Tyler at the event! Schedule a meeting with him by selecting the button below.
About CoreHealth Technologies
CoreHealth Technologies Inc. is a leading all-in-one corporate wellness platform trusted by wellness providers to power their health and wellbeing programs for 3+ million employees worldwide. At CoreHealth, we believe that developing the best employee wellness programs is all about giving providers the right code, design and access to best-in-class innovations. With the most customization, integrations and reliability of any software in its class, CoreHealth's powerful platform lets users focus on growing great wellness companies. For more information, visit the CoreHealth website or visit our YouTube Channel.
About Fraser Health Authority

With over 26,000 employees, 2,900 physicians and more than 6,000 volunteers, Fraser Health is one of Canada's largest and fastest growing health authorities that provides service to 1.8 million people – one third of British Columbia's population. Fraser Health operates 12 hospitals (including Level 1 and 3 Trauma centres) and the province's first state-of-the-art outpatient care and surgery centre, and provides services in residential care, public, home and mental health.
About Hinge Health
Hinge Health is pioneering digital care programs for people with chronic musculoskeletal conditions such as back or joint pain. Our market-leading technology creates a delightful participant experience by combining sensor-guided exercise therapy with health coaching and education. Hinge Health is available to over 2 million members and is the #1 digital chronic musculoskeletal solution for employers and health plans. Founded by Oxford and Cambridge scientists, we've empowered thousands to conquer chronic pain, avoid unnecessary surgeries, and liberate them to do the things they love.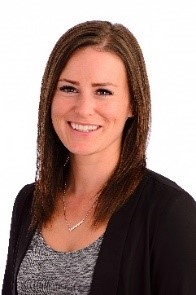 Andrea McLeod is CoreHealth's Sales and Marketing Magician who appreciates and promotes all aspects of a healthy lifestyle.