Dr. Tyler Amell to Speak at the 2019 Saskatchewan WCB Comp Institute
Feb 11, 2019
Dr. Tyler Amell, workplace health and productivity expert and CoreHealth Chief Relationship Officer, will be speaking at the 2019 Workers' Compensation Institute Conference in Saskatoon, SK on March 25-26, 2019.
Workers' Compensation: Eliminate Injuries - Restore Abilities
The 2019 WCB Compensation Institute will be a free two-day educational event featuring a number of world class speakers addressing current workplace health and safety issues. The WCB's Claims Management, Prevention and Employer Services departments will have sessions allowing you to ask questions and meet one-on-one with WCB staff.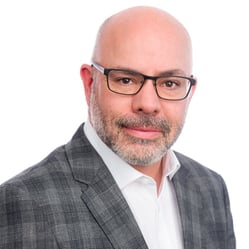 CoreHealth's workplace health and productivity expert Dr. Tyler Amell will be in attendance and speaking on the following topic:
Total Health Approach for Workplaces: Linking Prevention to Return to Work
Workplaces today continue to struggle with both injury and illness prevention efforts, as well as disability prevention/management efforts. There are a wide variety of reasons for this. During this session, Dr. Amell will present a new, integrated model that workplaces can adopt to improve their overall approach to workplace health with an emphasis on disability prevention.
This will be a great opportunity to take part in a variety of sessions and learn from speakers like Dr. Amell who are leaders in their field.
About Dr. Amell
Dr. Tyler Amell is the Chief Relationship Officer at CoreHealth Technologies, a leading corporate wellness technology company that powers wellbeing programs for global providers. He is a past partner/vice president at a global human resources consulting, technology and services firm, the past chief executive officer of a human resources technology company and a former vice president of Canada's largest independent health care and rehabilitation company. He currently serves on the board of directors of the Canadian Association for Research on Work and Health and is a past board member of the Integrated Benefits Institute (IBI).
Attend the Event
If you are interested in attending, we encourage you to register soon! Don't miss your opportunity to attend this progressive conference. Visit the Saskatchewan's Workers' Compensation Board's website for more information.
Save the date for this interactive two-day learning event meant to inform and enable employers and workers of Saskatchewan. The event is free with registration!
Meet Tyler at the 2019 WCB Comp Institute
If you're interested in learning more and would like to speak with Tyler at the event, schedule a meeting with him by selecting the button below.

About CoreHealth Technologies
CoreHealth Technologies Inc. is the leading corporate wellness platform trusted by more than 1000 organizations, ranging from medium-sized businesses to Fortune 500 enterprises. At CoreHealth, we believe that developing the best employee wellness programs is all about giving wellness companies the right code, design and access to the latest innovations. With the most customization, integrations and reliability of any software in its class, CoreHealth's powerful platform lets users focus on growing great companies. For more information, explore the CoreHealth website.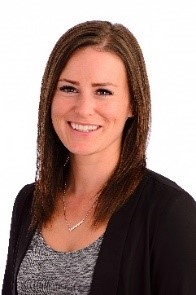 Andrea McLeod is CoreHealth's Sales and Marketing Magician who appreciates and promotes all aspects of a healthy lifestyle.