Dr. Tyler Amell to Speak at the 2019 DMEC Annual Conference
Jul 23, 2019
Dr. Tyler Amell, workplace health and productivity expert and CoreHealth Chief Relationship Officer, will be speaking at the 2019 DMEC Annual Conference on August 6th in Washington, DC.
The Premier Conference for Absence and Disability Professionals
The complex and rapidly-changing landscape of leave and disability management presents unique challenges for integrated absence management professionals. The 2019 DMEC Annual Conference, Aug. 5-8, in Washington, D.C., offers a one-of-a-kind deep dive into the challenges that leave professionals face each day. With a focus on progressive solutions, absence experts will share successful approaches to FMLA and ADA compliance, benefit programs, return to work, mental health, benchmarking, paid leave, technology, and much more. Gain fresh insight and thoughtful strategies that will drive success in your programs, your organization, and your own professional development.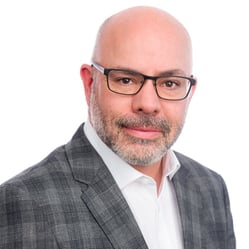 CoreHealth's workplace health and productivity expert Dr. Tyler Amell will be in attendance and speaking on the following topic alongside Seth Turner, MBA, VP, Business Development, AbsenceSoft.
Attend the Presentation:
Driving Results with Data in Healthcare Organizations
As a healthcare employer, learn how you can use data and analytics to measure and improve the effectiveness of your leave policies, programs, processes, and leave management team. We will focus on developing metrics for your healthcare organization, evaluating results versus metrics, and making adjustments to the process and team structures to improve leave durations and employee health.
Dr. Amell and Mr. Turner's presentation is on Tuesday, August 6th @4:15 - 5:15pm. We hope you can attend.
This will be a great opportunity to take part in a variety of sessions and learn from speakers like Dr. Amell who are leaders in their field.
About Dr. Amell
Dr. Tyler Amell is the Chief Relationship Officer at CoreHealth Technologies, a leading corporate wellness technology company that powers wellbeing programs for global providers. He is a past partner/vice president at a global human resources consulting, technology and services firm, the past chief executive officer of a human resources technology company and a former vice president of Canada's largest independent health care and rehabilitation company. He currently serves on the board of directors of the Canadian Association for Research on Work and Health and is a past board member of the Integrated Benefits Institute (IBI).
Attend DMEC Conference
Join 750+ absence and disability professionals who are looking to innovative and progressive solutions to solve some of today's most challenging workforce issues. You will hear directly from other employers and absence experts who are managing complex programs and will gain unique insight into the emerging trends that will impact your programs over the next few years.
Registration is still open! Register on the DMEC website today.
Meet Tyler at the 2019 DMEC Annual Conference
If you're interested in learning more and would like to speak with Tyler at the event, schedule a meeting with him by selecting the button below.
About CoreHealth Technologies
CoreHealth Technologies Inc. is a leading all-in-one corporate wellness platform trusted by wellness providers to power their health and wellbeing programs for 3+ million employees worldwide. At CoreHealth, we believe that developing the best employee wellness programs is all about giving providers the right code, design and access to best-in-class innovations. With the most customization, integrations and reliability of any software in its class, CoreHealth's powerful platform lets users focus on growing great wellness companies. For more information, visit the CoreHealth website or visit our YouTube Channel.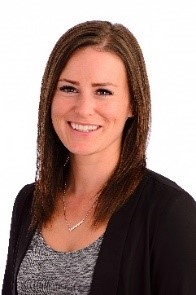 Andrea McLeod is CoreHealth's Sales and Marketing Magician who appreciates and promotes all aspects of a healthy lifestyle.