Dr. Tyler Amell to Speak at the 2019 IFEBP Canadian Health and Wellness Innovations Conference
Jan 29, 2019
Dr. Tyler Amell, workplace health and productivity thought leader, will be speaking at the 2019 IFEBP Canadian Health and Wellness Innovations Conference on February 24-27th, 2019 in Florida.
Innovative Employee Wellness Solutions to Addiction and Mental Health
The Canadian Health and Wellness Innovations Conference will devote a full day of education to addiction, examining an evidenced based treatment model, supports for family members, impairment from cannabis at work, the opioid epidemic, and more. The second day is a full day on mental health, including, crisis intervention, the impact the digital age has on personal medical assistance, coping for caregivers and mental health first aid. Additional session topics range from the science of sleep and stress to sugar addiction, mindfulness in the workplace and virtual health solutions for your plan.
On February 27th Dr. Tyler Amell, CoreHealth's workplace health and productivity expert and Sandra Lecuyer, VP of Talent and Organization Management at Cominar will be speaking at the Canadian Health and Wellness Innovations Conference in Lake Buena Vista, FL on the following topic:
Utilizing Virtual Health to Digitalize Your Plan
Organizations today have access to technology and solutions that were not available a short while ago, and yet these new technologies will fast become the minimum expectation for the new generation entering the workforce. Tyler and Sandra will discuss the digitalizing of plan member experience in relation to health and productivity which has tremendous value to both organizations and workers, from modern service expectations to data analytics. Join them for their dynamic session that will cover essential information for trustees and plan sponsors as they address options for including virtual health solutions in their plans, the member experience, benefit integration with well-being programs, return and value on investment, practical case studies, and the intersection of behavioral decision making, health nudging and technology.
The Canadian Health and Wellness Innovations Conference will be a great opportunity to take part in a variety of sessions, participate in interactive workshops and learn from speakers like Dr. Amell who are leaders in this field.
About Dr. Amell
Dr. Tyler Amell is the Chief Relationship Officer at CoreHealth Technologies, a leading corporate wellness technology company that powers wellbeing programs for global providers. He is a past partner/vice president at a global human resources consulting, technology and services firm, the past chief executive officer of a human resources technology company and a former vice president of Canada's largest independent health care and rehabilitation company. He currently serves on the board of directors of the Canadian Association for Research on Work and Health and is a past board member of the Integrated Benefits Institute (IBI).
Attend the Event
If you are interested in attending, we encourage you to register soon as the early-bird pricing is only available through January 13. Don't miss your opportunity to attend this progressive conference. Visit the International Foundation website for full program details and registration information.
Meet Tyler at the Canadian Health and Wellness Innovations Conference
If you're interested in learning more and would like to speak with Tyler at the event, schedule a meeting with him by selecting the button below.

About CoreHealth Technologies
CoreHealth Technologies Inc. is the leading corporate wellness platform trusted by more than 1000 organizations, ranging from medium-sized businesses to Fortune 500 enterprises. At CoreHealth, we believe that developing the best employee wellness programs is all about giving wellness companies the right code, design and access to the latest innovations. With the most customization, integrations and reliability of any software in its class, CoreHealth's powerful platform lets users focus on growing great companies. For more information, explore the CoreHealth website.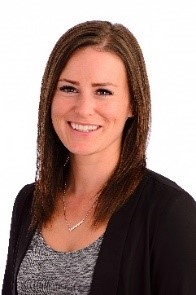 Andrea McLeod is CoreHealth's Sales and Marketing Magician who appreciates and promotes all aspects of a healthy lifestyle.