CoreHealth Chief Relationship Officer Dr. Tyler Amell to Speak at the 2018 IFDM Conference in Vancouver, BC
Oct 2, 2018
CoreHealth's Chief Relationship Officer Dr. Tyler Amell will be speaking at the upcoming 2018 International Forum on Disability Management (IFDM) in Vancouver, BC on October 14 -17th.
Workplace Health, Return to Work and Rehabilitation
Since 2002, the International Forum on Disability Management (IFDM) world forums have offered global leadership, cutting edge solutions and evidence-based research findings for key government, business and labour leaders, as well as representatives from the disability management and return to work provider communities.
The entire field of workplace health is moving toward an integrated approach where dedicated programs designed to assist injured and disabled workers to successfully return to work cannot operate in isolation from effective occupational health and safety and health promotion efforts.

IFDM 2018 will showcase cutting edge leadership from all perspectives – practical, policy, research – in this significant and rapidly evolving field to a global audience.
Dr. Tyler Amell, CoreHealth's workplace health and productivity expert will be in attendance and will be speaking on the following topics:
A Total Health Approach for Workplaces: Linking Prevention to Return to Work
Workplaces today continue to struggle with both injury and illness prevention efforts as well as disability management efforts This session will present a new, integrated model that workplaces can adopt to improve their overall approach to workplace health with an emphasis on disability prevention.
The Impact of Presenteeism on Health and Productivity in the Workplace
Workers and workplaces today are faced with an ever increasing burden of chronic disease. This burden impacts both absenteeism and presenteeism. This presentation will provide the conference audience with a state of the art meta-analysis and synthesis of the impact of chronic disease upon presenteeism.
Meet Tyler at IFDM
If you're interested in learning more and would like to speak with Tyler at the event, schedule a meeting with him by selecting the button below.
About CoreHealth Technologies
CoreHealth Technologies Inc. is the leading corporate wellness platform trusted by more than 1000 organizations, ranging from medium-sized businesses to Fortune 500 enterprises. At CoreHealth, we believe that developing the best employee wellness programs is all about giving wellness companies the right code, design and access to the latest innovations. With the most customization, integrations and reliability of any software in its class, CoreHealth's powerful platform lets users focus on growing great companies. For more information, explore the CoreHealth website.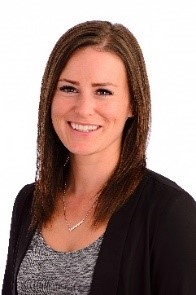 Andrea McLeod is CoreHealth's Sales and Marketing Magician who appreciates and promotes all aspects of a healthy lifestyle.