CoreHealth Chief Relationship Officer Dr. Tyler Amell to Speak at the 2018 ARPA National Conference in Sydney, Australia
Oct 10, 2018
Dr. Tyler Amell, workplace health and productivity thought leader, will be speaking at the 2018 ARPA National Conference will be held in Sydney, Australia Nov 11-13.
Workplace Health, Return to Work and Rehabilitation
The Australian Rehabilitation Providers Association (ARPA) is the industry body which represents all providers of occupational and workplace rehabilitation. Their national conference is held every two years and features an impressive line-up of local and international keynote speakers and industry experts. The ARPA National Conference attracts a large number of workplace rehabilitation, personal injury and disability professionals from all across Australia.
Dr. Tyler Amell, CoreHealth's workplace health and productivity expert will be speaking at two sessions:
Keynote 1: Towards an Integrated Model of Workplace Health and Well-being: Reimagine Strategy

This session will focus on evidence-informed strategies that support a more holistic and integrated workplace health and well-being approach. For organizations to be successful in today's competitive, global economy, they need a healthy workforce. Unfortunately, the workforce is generally unhealthy and chronic disease is widespread, leading to more complicated cases of temporary work disability with frequent co-morbidities.
These co-morbidities may or may not be compensable from a worker's compensation insurance perspective, however they have a profound impact on temporary disability experience. It's time to re-imagine strategy and look to areas such as culture, experience, psychographics, behavioural and mental health and beyond as the allied health fields slowly move towards a de-siloed, and far more integrated approach to stay at work, and return to work.
Keynote 3: A Complete Health Approach for Workplace: Linking Prevention to Return to Work
This session will focus upon fitness for duty, risk reduction, safety and rehabilitation and cover some actionable solutions for stakeholders. Traditional models of workplace health are siloed by nature, with elements of people's health being distributed among various operational areas of organizations. The various mandates have lead to a fractured approach to health, and this has invariably impacted stay at work and return to work initiatives. Various evidence-informed strategies that emphasize the link between prevention and return to work will be discussed, and case studies will be provided.
Meet Tyler at ARPA
If you're interested in learning more and would like to speak with Tyler at the event, schedule a meeting with him by selecting the button below.
About CoreHealth Technologies
CoreHealth Technologies Inc. is the leading corporate wellness platform trusted by more than 1000 organizations, ranging from medium-sized businesses to Fortune 500 enterprises. At CoreHealth, we believe that developing the best employee wellness programs is all about giving wellness companies the right code, design and access to the latest innovations. With the most customization, integrations and reliability of any software in its class, CoreHealth's powerful platform lets users focus on growing great companies. For more information, explore the CoreHealth website.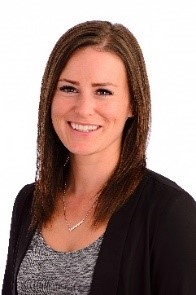 Andrea McLeod is CoreHealth's Sales and Marketing Magician who appreciates and promotes all aspects of a healthy lifestyle.