Attending 2019 IBI/Conference Health and Productivity Forum?
Sep 12, 2019
So are we! Dr. Tyler Amell, workplace health and productivity expert, will be attending the 2019 Integrated Benefits Institute (IBI) / Conference Board Forum on September 19-20 in Chicago.
Seeing the Whole Picture:
Health, Well-being, Medical care, Pharmacy, Absence and Productivity
The full dimensions of workforce health and productivity as they cut across all programs will be covered.

Forum content will focus on the interrelationships among four key topic areas:
1. Health and Wellbeing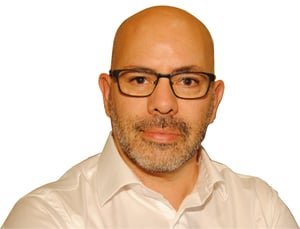 How does poor health influence the ability for employees to do their jobs?
How do healthy workers impact medical costs, leave from work and business?
What additional costs occur to business when people don't perform?
What are proven strategies to engage employees in health and wellbeing improvement?
2. Medical and pharmacy plan design and care
3. Absence, disability and productivity
4. Data, metrics and reporting
Plus so much more. Read the full agenda.
Registration is still open! Register on Conference Board website today.
New Integrated Solution for Holistic Health
CoreHealth's workplace health and productivity expert Dr. Tyler Amell will be attending and would appreciate the opportunity to meet to discuss these topics and CoreHealth's new solution called the Complete Health Program. CHP is is a new approach to employee health, engagement and productivity through a holistic, person-centric model designed on the CoreHealth corporate wellness platform. If you provide workplace-wellbeing, health, productivity, absence, leave and disability solutions, then CHP is for you!
About Dr. Amell
Dr. Tyler Amell is the Chief Relationship Officer at CoreHealth Technologies, a leading corporate wellness technology company that powers wellbeing programs for global providers. He is an internationally recognized thought leader on the topic of workplace health and productivity and trusted advisor on strategic and integrated workplace health. He has presented at over 160 conferences globally and published numerous scientific papers and reports. He is on faculty at Pacific Coast University for Workplace Health Sciences and is on the Executive Board at the Work Wellness and Disability Prevention Institute and as well as the National Wellness Institute.
In the past, he has served on the executive board of the Integrated Benefits Institute (IBI), and the Canadian Association for Research on Work and Health (CARWH). He has held senior executive positions in a variety of sectors including human resources technology, consulting and healthcare.
Meet Tyler at the IBI-Conference Board Conference
If you're interested in learning more and would like to speak with Tyler at the event, schedule a meeting with him by selecting the button below.
About CoreHealth Technologies
CoreHealth Technologies Inc. is a total well-being technology company trusted by global providers to power their health and wellness programs. Our wellness portals help maximize health, engagement and productivity for 3+ million employees worldwide. We believe people are the driving force of organizations and supporting them to make behavior changes to improve employee health is in everyone's best interest. With the most flexibility, customizations and integrations of any software in its class, CoreHealth's all-in-one wellness platform helps grow great wellness companies. Simple to sophisticated, based on you. For more information, visit the CoreHealth website or YouTube Channel.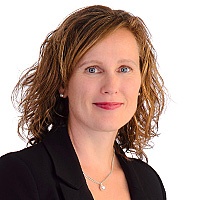 Cindy Danielson is CoreHealth's Marketing Maverick and team leader with a passion for connecting people and technology. In addition to marketing, she has experience as a Benefits Brokers, HR Professional and Project Manager. She loves sales and marketing process while leveraging systems such as Salesforce, Microsoft Dynamics CRM and HubSpot.