Dr. Amell Attending 7th Global Healthy Workplace Awards & Summit
Sep 25, 2019
Workplace health and productivity expert Dr. Tyler Amell will be attending the 7th Global Healthy Workplace Awards & Summit in Melbourne, AU on October 31st - November 1st. Are you attending? #GHWAwards
About The 7th Global Healthy Workplace Awards & Summit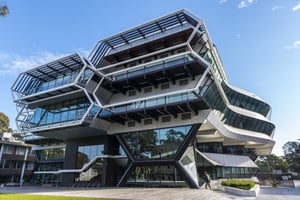 The 7th Global Healthy Workplace Awards and Summit will be hosted in partnership with Monash University in the culturally vibrant city of Melbourne. With Australia being one of the fastest growing markets for employee health programs, the 7th Global Healthy Workplace Summit will bring together leaders in global health and wellbeing who seek to create a healthier and more productive working experience for all employers and employees.
#GHWAwards
Global Summit Key Themes:
Advancing Mental Health in the Workplace

SMEs - Maximizing Employee Performance

Generating Metrics for Health & Wellbeing at Work

Investing in Human Capital

Advances in Health & Safety

Awards Finalist Presentations
With Capacity Building
Seminar Themes:
How to make the business case internally and externally

Utilizing technology for better engagement

Lessons learned from Global Health Workplace Awards winners

Certification to a global standard
New Integrated Solution for Holistic Health
Workplace health and productivity expert Dr. Tyler Amell is attending and would appreciate the opportunity to meet to discuss these topics and CoreHealth's new solution called the Complete Health Program. CHP is is a new approach to employee health, engagement and productivity through a holistic, person-centric model designed on the CoreHealth corporate wellness platform. If you provide workplace wellbeing, health, productivity, absence, leave and disability solutions, then CHP is for you!
About Dr. Amell
Dr. Tyler Amell is the Chief Relationship Officer at CoreHealth Technologies, a leading corporate wellness technology company that powers wellbeing programs for global providers. He is an internationally recognized thought leader on the topic of workplace health and productivity and trusted advisor on strategic and integrated workplace health. He has presented at over 160 conferences globally and published numerous scientific papers and reports. He is on faculty at Pacific Coast University for Workplace Health Sciences and is on the Executive Board at the Work Wellness and Disability Prevention Institute and as well as the National Wellness Institute.
In the past, he has served on the executive board of the Integrated Benefits Institute (IBI), and the Canadian Association for Research on Work and Health (CARWH). He has held senior executive positions in a variety of sectors including human resources technology, consulting and healthcare.
Meet Tyler at the 7th Global Healthy Workplace
Awards & Summit in Melbourne!
If you're interested in learning more and would like to speak with Tyler at the event, schedule a meeting with him by selecting the button below.
Watch Video To Learn About GHWAS
About CoreHealth Technologies
CoreHealth Technologies Inc. is a total well-being technology company trusted by global providers to power their health and wellness programs. Our wellness portals help maximize health, engagement and productivity for 3+ million employees worldwide. We believe people are the driving force of organizations and supporting them to make behavior changes to improve employee health is in everyone's best interest. With the most flexibility, customizations and integrations of any software in its class, CoreHealth's all-in-one wellness platform helps grow great wellness companies. Simple to sophisticated, based on you. For more information, visit the CoreHealth website or YouTube Channel.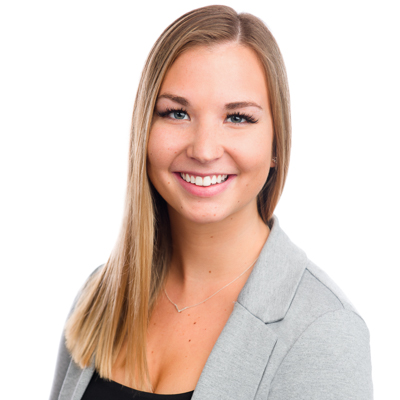 Maddy Campbell is CoreHealth's Sales and Marketing Coordinator.