Corporate Wellness Results with GO Online Wellness
Jul 7, 2014
CoreHealth Technologies and GO Online Wellness have recently partnered to provide a complete wellness support package for Workplace Wellness customers using CoreHealth's Corporate Wellness platform. We are excited the Go Online team has joined our Wellness Network of partners, innovations and apps that can be mixed and matched to help you deliver engaging and exciting wellness programs.
---
Is your organization's Corporate Wellness team short on time and/or resources?
Need inspiration to offer unique, creative and engaging Wellness Programs?
Do you have in-house wellness resources but not the technical know-how?
---
If you answered YES to any of these questions, then the services of GO Online Wellness may be just what your organization needs.
GO ONLINE EXPERTS – AN EXTENSION TO YOUR TEAM
A perfect complement to CoreHealth's Corporate Wellness Platform, the Go Online Wellness team:
Reduces your Workload – GO Online Wellness Specialists are Certified CoreHealth Website Managers providing first tier administrative support to corporate clients using the CoreHealth platform – perfect for those organizations with minimal in-house technical talent.
Tailors Options to Match Your Needs – GO Online offers a range of support from a single challenge with Go! Lite through to the more comprehensive GO! All-In which offers complete wellness portal design and support – flexible options tailored to your needs.
Provides Creative Custom Designs and Content – GO Online develops custom graphics and creative content for wellness challenges - helpful for organizations short on time or the in-house resources to deliver.
Regardless how much or little support you need, GO Online Wellness is here to help!
ENSURED SUCCESS
GO Online's objective is to meet any client's wellness needs to make sure every experience with CoreHealth's Corporate Wellness Platform goes smooth and successful.
CONTACT A GO ONLINE WELLNESS SPECIALIST
For details, check out their network profile, the GO Online Wellness website or contact a GO Online Wellness Specialist for Pricing at 843-608-8694.
ABOUT COREHEALTH TECHNOLOGIES
CoreHealth Technologies Inc. is the leading corporate wellness platform trusted by more than 1000 organizations, ranging from medium-sized businesses to Fortune 500 enterprises. At CoreHealth, we believe that developing the best employee wellness programs is all about giving wellness companies the right code, design and access to the latest innovations. With the most customization, integrations and reliability of any software in its class, CoreHealth's powerful platform lets users focus on growing great companies. For more information, visit corehealth.global.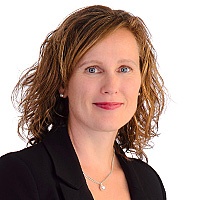 Cindy Danielson is CoreHealth's Marketing Maverick and team leader with a passion for connecting people and technology. In addition to marketing, she has experience as a Benefits Brokers, HR Professional and Project Manager. She loves sales and marketing process while leveraging systems such as Salesforce, Microsoft Dynamics CRM and HubSpot.