CoreHealth's Corporate Wellness Software Sets New Bar for Flexibility
Apr 9, 2014
KELOWNA, BC, April 9, 2014 /CNW/ - CoreHealth Technologies just announced Version 2014.1 of its corporate wellness platform. This release gives customers complete control over the look, feel and behaviour of their portal providing a simple, intuitive and tailored user experience. This release supports the latest of technologies such as a RESTful API, and also provides exposure to CSS/HTML/JS allowing for quick and easy skinning for both websites and mobile apps. This technology framework saves customers double-digit man-years of programming time and costs.
The CoreHealth corporate wellness platform is fully configurable by non-technical people, simple to setup and use. Wellness providers and corporate customers throughout North America rely on the CoreHealth platform to deliver and report on their uniquely tailored wellness programs while providing users a simple portal to view and track health risk assessments, biometrics screenings, incentives, challenges, events, coaching and wellness programs and to communicate with participants. CoreHealth's corporate wellness platform is the ideal central hub for integrating all of a company's wellness initiatives.
---
Anne Marie Kirby, CEO of CoreHealth says: "Clients want the flexibility to easily change the functionality and appearance of their wellness portals to align with their corporate brand but more often, they want a fun and engaging experience for their participants. This new release takes our wellness platform to a new level of configurability to meet each client's unique needs."
---
One of the first clients to take advantage of this new feature, PPC Worldwide, Craig Blumenthal, says "We are so pleased with how our new wellness portal looks and how it supports our fully integrated wellness program. It's our central hub for all of our client's wellness initiatives so flexibility and configurability are our highest priorities. CoreHealth's customer support is amazing."
The CoreHealth corporate wellness platform is currently used by over 600 Wellness and Employee Assistance Program (EAP) providers, Insurers, HMOs, financial and union groups, as well as small and large corporations offering wellness programs across North America and globally. The wellness platform is multilingual and can be easily tailored to accommodate even the most challenging customer requirements and uses social media, gamification and smart phone technology to promote user engagement.
FOR FURTHER INFORMATION:
Contact CoreHealth:
Anne Marie Kirby, CEO
Tel: 1-866-396-2673 ext. 101
Annemarie.kirby@corehealthtech.com
www.corehealthtech.com
ABOUT COREHEALTH TECHNOLOGIES
CoreHealth Technologies Inc. is the leading corporate wellness platform trusted by more than 1000 organizations, ranging from medium-sized businesses to Fortune 500 enterprises. At CoreHealth, we believe that developing the best employee wellness programs is all about giving wellness companies the right code, design and access to the latest innovations. With the most customization, integrations and reliability of any software in its class, CoreHealth's powerful platform lets users focus on growing great companies. For more information, visit www.corehealth.global.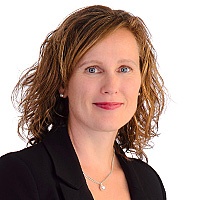 Cindy Danielson is CoreHealth's Marketing Maverick and team leader with a passion for connecting people and technology. In addition to marketing, she has experience as a Benefits Brokers, HR Professional and Project Manager. She loves sales and marketing process while leveraging systems such as Salesforce, Microsoft Dynamics CRM and HubSpot.