CoreHealth Wins 2016 Global Corporate Excellence Award for Wellness Technology
Feb 8, 2017
See full press release distributed via PRWeb on February 8, 2017.

CoreHealth has been awarded the 2016 Global Corporate Excellence Award by Business Worldwide Magazine for their wellness technology - an all-in-one corporate wellness platform used by wellness providers around the world.

This award recognizes and rewards the most respected companies and their C-suite executives across global industries.
CORPORATE WELLNESS PLATFORM OF THE YEAR
CoreHealth's wellness platform gives customers complete control over how they develop and deliver wellness programs. CoreHealth tends to fly under the radar since customers re-brand their portals to suit their needs. As a result, the platform is often the secret sauce for many wellness providers including: corporate wellness companies, employee assistance providers, insurers and their wellness divisions, human resources consulting firms, health coaching companies and group benefits brokers.
CoreHealth is the #1 all-in-one corporate wellness platform for more than 2 million employees worldwide.
"We are thrilled to receive the 2016 Global Corporate Excellence Award. As a wellness
technology company, we have spent the last 13 years listening carefully to what wellness providers need in a platform and delivering on these needs. Our platform complies with global privacy laws, can accommodate most any language, easily integrates with third-party systems and offers incredible flexibility. It's fantastic to receive this global exposure as it's apparent to us from the interest we are receiving that workplace wellness is finally getting the attention it deserves from countries around the world." says Anne Marie Kirby, CEO and Health Revolutionary of CoreHealth Technologies.
CoreHealth's wellness technology helps organizations identify and measure wellness program performance - whether it's ROI or VOI.
READ THE FEATURE ARTICLE
READY TO TAKE YOUR WELLNESS PROGRAMS TO THE NEXT LEVEL?
We would love to show you our wellness technology. Seeing is believing.
ABOUT THE PUBLISHER
Business Worldwide Magazine is a comprehensive source to track the latest trends and developments affecting international markets, corporate transactions, business strategy and changes in legislation. Their awards process includes a comprehensive analysis of the industry and rewards leading individuals and companies in the global environment.
ABOUT COREHEALTH TECHNOLOGIES
CoreHealth Technologies Inc. is the leading corporate wellness platform trusted by more than 1000 organizations, ranging from medium-sized businesses to Fortune 500 enterprises. At CoreHealth, we believe that developing the best employee wellness programs is all about giving wellness companies the right code, design and access to the latest innovations. With the most customization, integrations and reliability of any software in its class, CoreHealth's powerful platform lets users focus on growing great companies. For more information, explore the CoreHealth website.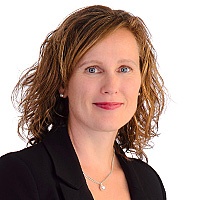 Cindy Danielson is CoreHealth's Marketing Maverick and team leader with a passion for connecting people and technology. In addition to marketing, she has experience as a Benefits Brokers, HR Professional and Project Manager. She loves sales and marketing process while leveraging systems such as Salesforce, Microsoft Dynamics CRM and HubSpot.