CoreHealth & 2Morrow Partner to Help Employees Quit Smoking
Feb 14, 2017
CoreHealth and 2Morrow, Inc. partner to offer 2Morrow's evidence-based smoking cessation program, SmartQuit, via CoreHealth's corporate wellness software.
Kirkland, WASHINGTON — February 14, 2017 — CoreHealth Technologies and 2Morrow, Inc. are pleased to announce their partnership to offer 2Morrow's evidence-based smoking cessation program, SmartQuit, via the CoreHealth Corporate Wellness Platform.
Smoking is still the leading cause of preventable death, disease and healthcare
spending in the United States. 2Morrow's SmartQuit program is a full smoking cessation program delivered via the smartphone. The program uses a unique Acceptance and Commitment Therapy (ACT) approach to help participants learn new ways to deal with cravings and the urge to smoke. The SmartQuit program has been shown effective in 2 clinical trials and is 2-3 times more effective than trying to quit on your own. CoreHealth integration will make it easy for organizations to launch, use and see key metrics for the program.
"We proactively research and integrate our wellness technology with best-in-class tools and apps via our

Wellness Network

of third-party vendors. We partner with these wellness innovations to help our customer's deliver a variety of leading-edge wellness programs to workforces around the world.
Our customers
, who are corporate wellness companies, health insurers, employee assistance providers and benefits brokers are always looking for new ways to help employees achieve better health. We are excited to offer 2Morrow's clinically tested smoking cessation program as part of our platform as we feel it will be a tremendous resource to our customer's and the employees they support," says
Anne Marie Kirby
, Health
Revolutionary and CEO at CoreHealth Technologies.

"CoreHealth is a leading wellness platform that provides over 1000 organizations with an easy way to pick and choose best-in-class solutions that meet their needs," says Brandon Masterson, CEO of 2Morrow, "By teaming up with CoreHealth, organizations using the platform can easily add smoking cessation or 2Morrow's other programs to their existing wellness portal."
UPCOMING WEBINAR
Organizations interested in learning more about the SmartQuit smoking cessation program and how it can help employees in your workplace can register for a webinar on Thursday, February 16 at 9am PST.
ABOUT COREHEALTH TECHNOLOGIES
CoreHealth Technologies Inc. is the leading corporate wellness platform trusted by more than 1000 organizations, ranging from medium-sized businesses to Fortune 500 enterprises. At CoreHealth, we believe that developing the best employee wellness programs is all about giving wellness companies the right code, design and access to the latest innovations. With the most customization, integrations and reliability of any software in its class, CoreHealth's powerful platform lets users focus on growing great companies. For more information, visit the CoreHealth website.
ABOUT 2MORROW®
2Morrow, Inc. is a digital health company dedicated to improving millions of lives with the use of evidence-based, behavior change programs delivered via the smartphone (mhealth). We distribute our programs through employers, states, wellness programs and health plans. SmartQuit® is the first clinically tested smoking cessation program shown to help smokers quit. It was built in collaboration with the Fred Hutch Cancer Research center and is powered by 2Morrow's behavior change engine and delivered via a mobile app. Visit 2Morrow website.
XXX
MEDIA CONTACTS:
CoreHealth Technologies
https://corehealth.global
Anne Marie Kirby
annemarie.kirby@corehealth.global

2Morrow, Inc.
www.2morrowinc.com
Jo Masterson, COO at 2Morrow, Inc.
jmasterson@2morrowinc.com
206-227-6999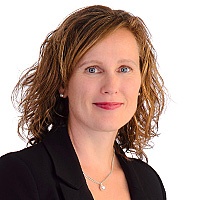 Cindy Danielson is CoreHealth's Marketing Maverick and team leader with a passion for connecting people and technology. In addition to marketing, she has experience as a Benefits Brokers, HR Professional and Project Manager. She loves sales and marketing process while leveraging systems such as Salesforce, Microsoft Dynamics CRM and HubSpot.