Are You Attending the Workplace Mental Health 2017 Conference?
May 31, 2017
There's no doubt that the mental health of employees is vital to having a productive, happy and engaged workforce. Mental health affects how we think, feel and act, how we handle stress and manage life decisions. Not everyone can easily sustain a healthy state of mind and many face mental health disorders that can be detrimental to their lifestyle and career.
Many workplaces are now looking to take the next step in providing mental health resources and support to help raise awareness, reduce stigma and provide tools to help employees. A great opportunity to dig deeper and discuss mental health issues is fast approaching.
Create A Wellness Culture that Optimizes Mental Health
The 2017 Workplace Mental Health Conference is being held in Toronto June 14-15th. The event will offer new thinking and practical case studies that will help you improve the mental health of your workplace. New ideas, practical guidance and essential research will be explored and shared. This will also be a great opportunity for networking in the mental health and EAP industry.
CoreHealth Helps EAP Providers
Craig Blumenthal, CoreHealth's wellness sensei will be in attendance to help organizations understand how wellness technology can help improve your workplace and better target your wellness resources. Leading EAP providers use CoreHealth's corporate wellness technology to help achieve and sustain optimal health of workforces by giving them the tools to provide programs and resources whenever and wherever while also providing insights into the wellbeing of employees.
Want to Meet Craig?
If you are an EAP industry expert, mental health professional, employer representative or just want to find out more about our wellness platform please visit the CoreHealth website or get in touch with Craig!
About CoreHealth Technologies
CoreHealth Technologies Inc. is the leading corporate wellness platform trusted by more than 1000 organizations, ranging from medium-sized businesses to Fortune 500 enterprises. At CoreHealth, we believe that developing the best employee wellness programs is all about giving wellness companies the right code, design and access to the latest innovations. With the most customization, integrations and reliability of any software in its class, CoreHealth's powerful platform lets users focus on growing great companies. For more information, explore the CoreHealth website.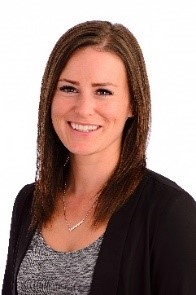 Andrea McLeod is CoreHealth's Sales and Marketing Magician who appreciates and promotes all aspects of a healthy lifestyle.