Are You Attending the AHIP Institute & Expo 2017 in Austin, TX?
Jun 1, 2017
The AHIP Institute & Expo serves as a strong and informative conference for an industry that is leading the way in transforming health care. Tens of thousands of industry professionals rely on AHIP to provide first-class advocacy, education and information on the ever-changing health care system.
Stay Informed on the Newest Ideas
The AHIP Institute & Expo held in Austin, TX June 7-9th will bring together industry experts, policymakers, academics and though leaders to discuss the challenges and opportunities facing the health care system. The Expo is a great opportunity to take part in a range of sessions, networking events and product demos where you will have access to the smartest and newest ideas available.
Don't Miss the Opportunity to Learn How Technology Can Help
Craig Blumenthal, CoreHealth's Wellness Sensei will be in attendance, actively taking part in discussions with key stakeholders throughout the Expo. Curious to find out more about CoreHealth's corporate wellness technology and how it can help advance your wellness program's success? Speak with Craig to share ideas, access new thinking and discover the new possibilities CoreHealth is developing.
Want to Meet Craig?
If you are an EAP industry expert, mental health professional, employer representative or just want to find out more about our wellness platform please visit our website or get in touch with Craig!
About CoreHealth Technologies
CoreHealth Technologies Inc. is the leading corporate wellness platform trusted by more than 1000 organizations, ranging from medium-sized businesses to Fortune 500 enterprises. At CoreHealth, we believe that developing the best employee wellness programs is all about giving wellness companies the right code, design and access to the latest innovations. With the most customization, integrations and reliability of any software in its class, CoreHealth's powerful platform lets users focus on growing great companies. For more information, explore the CoreHealth website.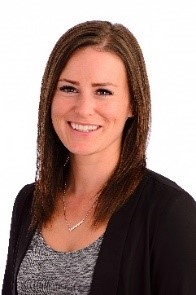 Andrea McLeod is CoreHealth's Sales and Marketing Magician who appreciates and promotes all aspects of a healthy lifestyle.