9 Top Health Assessment Resources for Better Employee Wellness Programs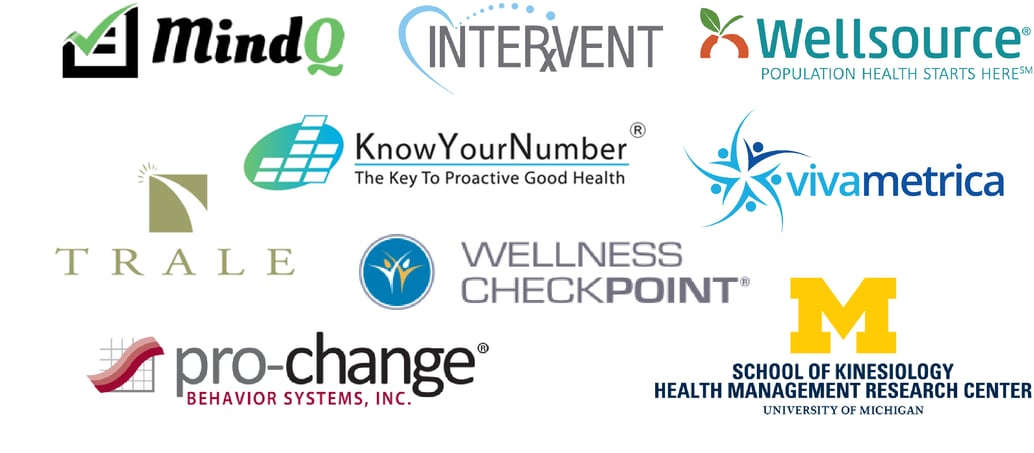 This updated list adds a new vendor Vivametrica that uses wearables to determine a clinically validated vScore. This list will help you find the right HRA vendor for your organization!
Getting there takes a top-notch health assessment partner who uses a scientific, evidence-based approach to gain a deeper understanding into employee health status, level of risk and readiness to change.
The importance of identifying at-risk employees early can't be overstated. It presents a huge opportunity to equip the employees who need it most with actionable information for improving their health. This ultimately helps employers achieve reduced healthcare costs and a greater ROI from their wellness program.
Health assessments are also very useful when combined with employee health coaching as it provides a benchmark for coaches to start from. Coaches use HRA results to help participants establish goals and monitor progress. See our Introductory Guide to Employee Health Coaching.
We've compiled the following list of 9 companies, in alphabetical order, who are best-in-class at using technology to deliver innovative online health assessment questionnaires and data-driven solutions that guide users toward healthier outcomes and lead to a better bottom line for the employer.
1. INTERVENT
Better Health for Better Life™

INTERVENT is dedicated to lifestyle management and chronic disease risk reduction. They have developed evidence-based, outcomes-oriented programs for the prevention and management of multiple chronic diseases.
INTERVENT takes participants from awareness to knowledge to motivation with recommendations to help them optimize their health by leading a healthier lifestyle and taking other appropriate preventive actions.
2. Know Your Number®
The Key to Proactive Good Health

Know Your Number® provides a multi-dimensional health risk assessment (HRA) that educates individuals and population health organizations on how risk factors impact overall health.
Driven by a powerful, patented technology, Know Your Number® approaches HRAs from a scientific, disease-specific perspective, paying attention to those risk factors that can be improved by lifestyle changes.
Know Your Number® utilizes clinically-based health assessment models that proactively assess the likelihood that individuals will develop a chronic, preventable disease.
Individuals who are most likely to benefit from preventative health initiatives and intervention are identified and engaged early.
Users are presented with personalized tools and resources that focus on prevention, risk-reduction and goal setting to achieve healthier outcomes.
3. MindQ Mental Health Assessment
Incorporating Mental Health and Well-Being for Total Health

MindQ emphasizes the need for employee wellnessprograms to evolve from focusing on just physical health to total health. To be effective, mental health and well-being risk factors need to be included in the overall health assessment.
Intended to help employers maximize the effectiveness and utilization of existing programs, MindQ's health assessment evaluates the following 3 areas of mental well-being and recommends strategies, tools and resources for addressing specific issues:
Life Satisfaction: Measures personal fulfillment, job satisfaction, and financial well-being.
Resilience: Identifies the user's skill level for coping with stress and brings awareness of effective strategies for increasing resilience.
Emotional Health: Evaluates low, intermediate, and high levels of risk for anxiety and depression.
If left unaddressed, underlying mental health and well-being issues may impact overall health, not to mention workplace effectiveness criteria such as productivity, absenteeism and presenteeism.
MindQ is also a CoreHealth Wellness Partner - their assessment is seamlessly accessible via the CoreHealth wellness portal.
4. Pro-Change Behavior Systems
Improving Wellbeing with the Science of Change

Leveraging best practices in behavior change, rigorous data analytics, and innovative technology, Pro-Change's individually tailored and interactive behavior change solutions address 11 behaviors to promote optimal health and well-being.
Designed to maximize individual well-being, reduce health care costs, and increase productivity, Pro-Change's cost-effective health and well-being solutions excel due to a foundation in leading theories of health behavior change and a strong evidence-base.
NCQA WHP Certification -health appraisal and self-management programs meet the highest standards in quality and are most likely to deliver on employers' priorities, including improving workforce health, increasing productivity, and reducing absenteeism.
URAC Award-winning Programs - s

trong theoretical foundation that meet the needs of all participants, ready to change or not.

Robust Tailoring Technology - flexible software platform that allows delivery in multiple channels including coaching.
Unparalleled Evidence Base - i

ndividually tailored behavior change tools leverage best practices in behavior change science and are based on statistical decision-making.

Innovative Approach - s

imultaneously intervene on multiple behaviors.

Proven Ability to Deliver - r

esults with 26%-73% of participants adopting targeted behaviors.
Pro-Change is also a CoreHealth Wellness Partner - their assessment is seamlessly accessible via the CoreHealth wellness portal.
5. TRALE
TRALE & MyBioCheck specializes in building customized health risk assessment (HRA) and biometric screening tools to meet your needs. Whether you choose a standalone or online tool, you'll get cutting-edge technology, comprehensive reporting, and robust data mining capabilities. Their products will help you improve the health of your employees and members — and reduce medical costs and claims at the same time.
6. University of Michigan Health Management Research Center (HMRC)
Good Wellness Strategies Start with the Right Data
Developed by the University of Michigan's Health Management Research Center (HMRC), in collaboration with the Centers for Disease Control and Prevention, this health risk assessment (HRA) delivers predictive, credible and evidence-based analytics about:
A true pioneer in the area of health measurement products and analysis service, HRMC is a CoreHealth Wellness Partner whose work helped establish the scientific foundation for the field of wellness.
It is the most scientifically validated HRA tool in the field and the only one measured and validated against the gold standard of medical claims.
After 35 years of contributions to the development and advancement of the wellness industry, the University closed the HMRC as of December 31, 2016; however, CoreHealth and the University of Michigan have an agreement to continue offering their HRA via CoreHealth's wellness software.
7. Vivametrica
Vivametrica was founded by doctors and researchers on the idea that health data, exercise, and our

smartphones/wearables could provide important insights about our overall health and wellness. Since then, millions of data points have been collected to power the world's most accurate health assessment score - the vScore. They use this score and their technology to develop actionable and personalized insights for each individual.
Vivametrica is the global standard in predictive health data analytics using mobile and wearable device data, artificial intelligence protocols and scientifically validated models, to accurately predict mortality and disease risk.
8. Wellness Checkpoint®
Engages, Guides and Encourages Users to Take Ownership of Their Health
Using a comprehensive questionnaire, Wellness Checkpoint® guides users through a dynamically tailored, respectful and confidential health assessment which considers their lifestyle, health status, work and life outside of work.

Upon completion of the health assessment questions, users receive a Wellness Risk Score which is an indicator of relative health risk. They receive tailored messaging and actionable information on coaching and resources specific to their areas of risk.
This snapshot of their health helps them understand how their lifestyle choices influence both current and future health and proactively guides them toward behavior modifications they can begin making today.
Wellness Checkpoint® is built on a solid, evidence-based foundation. It is highly configurable for a personalized user experience that drives informed decisions for both individuals and organizations.
Wellness Checkpoint is available in 26 languages and with 8 regional variants so employees can take the assessment and see their results in their preferred language.
9. Wellsource
Population Health Starts Here℠
One of the most experienced companies in the industry, Wellsource provides a scientific, evidence-based family of health risk assessment (HRA) solutions and self-management tools based on over four decades of experience.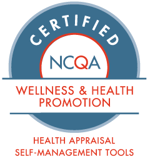 All WellSuite® HRAs are mobile friendly, NCQA certified, compatible with any electronic health record system, and customizable to offer a personalized experience. Professionals throughout the health and wellness industry use the WellSuite® IV Health Risk Assessment and WellSuite IV® Health Shelf® Self-Management Tool to stay compliant, improve population health, and prioritize resources to reduce costs.
The company's mission is to empower people to enjoy the longest, most satisfying, and productive quality of life possible, all the while enabling organizations to lower health claims, reduce absenteeism, increase productivity, and reduce unnecessary use of expensive healthcare services. Companies such as Virgin Pulse, Bravo Wellness, and Welltok use the Wellsource HRA. Their video explains how they improve your population's health.
CoreHealth's Health Assessment Options
CoreHealth's wellness platform offers an out-of-the-box lifestyle assessment that is ready to use with flexibility to change as you need to. But, you're never limited with CoreHealth - if our assessment isn't enough, we will happily integrate with the vendors noted above or you can create your own using our Data Hub.
CoreHealth's Health Assessment tools
Discover our tools that put you in full control of your organization's health assessment:
The Future of Wellness Powered by CoreHealth
If you are a wellness provider who is committed to improving employee health, well-being and engagement through a scientific, evidence-based approach, request a demo and let us show you how CoreHealth partners with these health assessment providers (or a HRA provider of your choice) to deliver best-in-class worksite wellness programs to clients.
Additional Resources You May Like
Check out these other great resources to help you grow your wellness revenue.
Pick your business:
About CoreHealth Technologies
CoreHealth Technologies Inc. is the leading corporate wellness platform trusted by wellness providers for more than 1000 organizations, ranging from medium-sized businesses to Fortune 500 enterprises. At CoreHealth, we believe that developing the best employee wellness programs is all about giving wellness companies the right code, design and access to the latest innovations. With the most customization, integrations and reliability of any software in its class, CoreHealth's powerful platform lets users focus on growing great companies. For more information, explore the CoreHealth website.
About The Author
Rosemary Blair
Rosemary Froehlich is a former HR Benefits Manager who uses her "insider" experience to write persuasive sales and marketing content for workplace wellness companies.