10 Reasons Why Telemedicine Should Be Part of Your Wellness Strategy
Oct 31, 2018
Even healthy people get sick at times! Telemedicine is a natural fit in your wellness strategy and can even reinforce your current workplace wellness efforts. [A Quick 5-Minute Read]
Wellness strategies are all about keeping employees healthy both physically and mentally. While we wish we could get employees healthy and keep them healthy all the time, it just isn't possible. Before we jump into why you should offer telemedicine, let's understand exactly what it is.
Telemedicine vs. Telehealth: What's the Difference?
Chiron Health provides these helpful definitions to better understand the difference between telemedicine vs. telehealth:
TeleHealth includes a broad range of technologies and services to provide patient care and improve the healthcare delivery system as a whole. Telehealth is different from telemedicine because it refers to a broader scope of remote healthcare services than telemedicine.
Telemedicine is a subset of telehealth that refers solely to the provision of health care services and education over a distance, through the use of telecommunications technology. Telemedicine involves the use of electronic communications and software to provide clinical services to patients without an in-person visit.
Now that you better understand the difference between telehealth vs. telemedicine, here are 10 benefits of telemedicine.
Telemedicine Benefits
1- Phew! - Peace of Mind
True story. My wife changed our baby's diaper and saw a color in that diaper that had her scratching her head. Our daughter was acting fine and we were pretty sure everything was ok but there was that nagging 'What if?'. So we went online to telemedicine.
Roughly half an hour after we sent in an online question to the telemedicine pediatrician (yes, a picture was included), we received a professional, thoughtful answer that set our minds completely at ease. Our daughter was fine and this 'situation' was nothing unusual.
We shouldn't discount the 'peace of mind' value in these types of situations. Employees are often dealing with nagging health questions that don't necessarily justify a clinical visit. It is easy for employees to get distracted, stress, and even experience anxiety about health issues that really aren't issues at all. An answer from a medical professional is what sets minds at ease. Telemedicine puts those professionals right at their fingertips.
2 – HDHP – Easing the Transition
Admittedly, just because a company has a wellness strategy doesn't mean it offers a high-deductible health plan or health savings account. However, we often see these going hand in hand.
A telemedicine offering can help soften the financial blow for employees when HDHPs / HSAs are implemented. There is a concern in the market that employees with these types of healthcare programs aren't price shopping as much as they are avoiding care completely – even preventive care!
If you are going to put more financial responsibility on your employees, consider that telemedicine can be an important tool in your wellness offering that can help them make the most of their healthcare resources.
3 – You Don't Know Me
Have you ever had an embarrassing health issue? Did you feel comfortable talking to your doctor about it?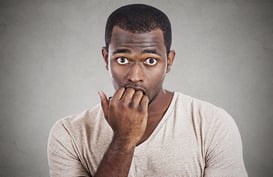 Maybe your doctor is your personal friend or a family friend. Perhaps your physician also sees your family members. With your doctor likely living in your area, it is possible you run into them at the grocery or kids sporting events. Confidentiality and anonymity is just what some people need to start the conversation on an issue that has been plaguing them for quite some time.
A telemedicine solution with specialty options (eDocAmerica provides - primary care, psychologists, pharmacist, dentists, dietitians, fitness trainers, alternative medicine, ophthalmology, pediatricians) can be a godsend in these moments. Time and time again we get questions from people that start with, "I haven't talked with my doctor about this…' or 'I have been wanting to ask someone this for a long time…' or 'This is really embarrassing but…'. Wellness is all about health and getting people talking about an issue will ultimately lead to better health physically and mentally.
4 – What do you think? – Second Opinion
When an employee has an issue going on, they tend to be laser focused on getting their issue resolved. Easy access to a quick second opinion is valuable.
With an asynchronous communication system, a telemedicine team has the luxury to think through the patient's question and often times they will even do research before answering a patient. Doctors can take time and be thorough with their response. It isn't uncommon for the eDocAmerica team to provide an answer to a patient that includes supportive articles with it. Recently, we provided a second opinion to a user that resulted in her uncovering Thyroid cancer after her own doctor had dismissed her situation completely! Don't let the corporate water cooler be the source for your employees to get second opinions!
Providing your employees with telemedicine gives them that neutral third-party for an additional medical voice. It helps them solidify their health decisions. The faster an employee can resolve their issue, the faster they can get back to working on those healthy habits.
5 – Right Source of Care
While we wish our wellness programs could keep everyone healthy all the time, even healthy people, at times, need care. Do your employees have a tool that helps them figure out the right source of care at the right time? Telemedicine can help.
No company wants employees going to the emergency room when a simple physician visit within the next few days is all that is needed. Conversely, no company wants an employee to put off a medical visit that is urgently needed. Telemedicine can help employees find the right source of care, at the right time thus making the most efficient use of money and coverage.
6 – The Almighty Dollar
We all know there are savings to be had in healthcare. There is nothing wrong with pursuing more corporate efficiencies and encouraging employees to do the same.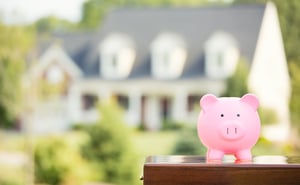 Admittedly, I tend to be a little skeptical of company ROI studies. It seems like you can make a ROI study say whatever you want. With my confession out on the table, let me say that a third-party statistical firm did a significant ROI study on a client of ours. It was solely based on claims data. The ROI was there and arguably even a little lower than it should have been due to some factors that were not taken into account (ex: worker productivity). The company saved money. You can ready some of this ROI study data on our homepage as well as request a copy of the full report if you want to dig into it further (www.eDocAmerica.com – scroll about halfway down).
Having telemedicine in your wellness strategy can improve employee decision making in the small things as well as the larger issues that involve seeking care. Providing these tools can help the employee and the employer save some money.
7 – Earlier the Better
We recently had a user send in a picture of a rash on his ankle. He is an insurance broker and was in the middle of renewals. Getting sick and going to the doctor was the last thing on his mind.
Turns out, our doctors answered his question and told him to go see his doctor immediately as he had a staph infection on his leg. Thankfully he did and started the necessary treatment. Imagine if he had waited another 7 days before seeking help!
It is always better to catch health problems earlier. Treatment is typically less expensive and resolution of the issue is generally faster (gain in worker productivity). When employees have a convenient telemedicine solution in place, they can get trustworthy answers to questions that often times leads to catching issues before they become significant.
8 – Dr. Google
I recently was in a doctor's office for an annual physical. In the exam room I watched (and watched and watched…) a TV monitor that was rotating informational slides. It came to a slide that showed a computer monitor with the 'Google' search page open on it. However, instead of it saying 'Google' above the search bar it said 'Not A Doctor' in the same style letters and colors. I literally laughed out loud.
We see this all the time. Dr. Google, as we call it, is a scary thing. There is some great information to be found on the internet and there is some crazy information to be found as well. Some people think that because the information was on a web page it must be right. Self-diagnosis can quickly result in being convinced of a rare disease and the need to update a final will and testament.
Here's the funny thing. Even if a person finds the right information about their illness or symptom, studies have shown that they have a very low percentage chance they are going to act on the information. Bottom line, people only trust information as much as they trust the source from which they received it. The doctor is the highest credible source in the medical community. Giving your employees easy access to them greatly increases the chance that an employee will have the confidence to act. Give them a tool that provides the right information from a credible source and they will do the rest.
9 – Half a Day
Let's talk worker productivity and going to see the doctor. When was the last time you went to the doctor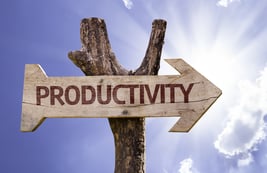 or took your kids to the doctor? Inevitably we have one kid that is sick and the other two are fine…yet I find myself exposing my two healthy kids to sickness as we wait in the waiting room for a ridiculous amount of time.
By the time it is all said and done, going to the doctor for many of us is a major ordeal. It is half a day by the time you leave work/home, drive there, wait, have the consultation, leave, drive to a pharmacy, and get back home or back to work. Wellness tools, such as telemedicine, that streamline this process and help eliminate unnecessary doctor visits are good for everyone.
10 – Reinforcement
I can't say this for all telemedicine companies but I know our online medical team tries hard to cross promote initiatives. If we know an employee has access to a weight loss program or diabetes management program, we will reinforce that program to the employee when appropriate.
Telemedicine doesn't have to feel like an anomaly within your wellness initiative. On the contrary! It can be an extension of your current efforts by helping employees with specific health issues AND directing them to the great wellness programs already available. Telemedicine can be a powerful, cohesive part of your wellness strategy as it appropriately redirects employees back into your ongoing efforts.
Additional Resources You May Like
Pick your business and check out these other great resources to help you grow your wellness revenue:
Or visit our Comprehensive Guide to Wellness Technology to answer all your questions about wellness software.
Ready to Include Telemedicine in Your Wellness Strategy?
Please contact CoreHealth to learn more about eDocAmerica or our wellness technology.
About eDocAmerica
eDocAmerica's mission is to empower individuals and families to take more control of their health by providing direct, online and telephonic access to a team of medical professionals. Users ask whatever they want, whenever they want, and are guaranteed personal responses from professionals who know. With personal responses typically arriving in just a couple hours, users enjoy a host of other tools including physician written Weekly Health Tips, a toll-free 24hr Nurse Advice Line, a 3D Human Atlas, a Healthy Lifestyle Assessment, and more. eDocAmerica's services result in saved office visits, peace of mind, confidence to act, and ultimately an informed, empowered individual.
About CoreHealth Technologies
CoreHealth Technologies Inc. is the leading corporate wellness platform trusted by more than 1000 organizations, ranging from medium-sized businesses to Fortune 500 enterprises. At CoreHealth, we believe that developing the best employee wellness programs is all about giving wellness companies the right code, design and access to the latest innovations. With the most customization, integrations and reliability of any software in its class, CoreHealth's powerful platform lets users focus on growing great companies. For more information, explore the CoreHealth website.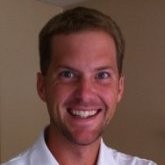 Matt Henry is the VP of Sales and Marketing at eDocAmerica. eDocAmerica's empowers individuals and families to take more control of their health by providing direct, online and telephonic access to a team of medical professionals.