Self-Leadership is Key Skill for Corporate Wellness Participants
Oct 15, 2014
Obviously nobody wants to be sick. No corporate wellness program can bestow well-being. People have to assume responsibility for their own health before any wellness resources or programs you provide will be beneficial.
AN INTERACTIVE, EVIDENCE-BASED ONLINE LEARNING TOOL BRINGS POSITIVE HEALTH PRINCIPLES TO THE WORKPLACE
Currently most wellness programs are great at focusing on risk factor analysis, coaching, and resources for healthy living such as fitness and nutrition programs. Rarely do they offer the preparation necessary for behavior change and rarely do they meet the desired outcomes.
The real question is "do you want to be healthy?"
In his landmark book, Book: Zero Trends by Dee Edington, one of Dee Edington's five pillars encourages teaching life skills necessary to change a culture and to get people to own their health. As Director of the University of the Michigan Health Management Research Center, Dee Edington, PhD draws from 30 years of experience and research on how organizations can manage escalating healthcare costs while keeping their workforce healthy and productive.

The team at Edington Associates, has created 'Life Skills for Success', a set of four science-based modules that takes complex psycho-social and behavioral principles and provides clear, understandable possibilities for the participants to apply in everyday life. The toolset has undergone extensive user experience design and focus group testing to ensure an easy, interactive and time-efficient experience to help individuals become motivated to take personal responsibility for their health.
"Wellness efforts in the workplace have made considerable progress over the years. As time-away-from-work, 24 x 7 availability and work stress are still escalating, now is the time to take wellness to the next level. 'My Self-Leadership Project' helps individuals build their personal values and vision, and strengthen characteristics like resilience, optimism, gratitude, and well-being, which are critical factors in employee and organizational health and performance. By giving individuals and their families the tools to embrace health in positive, simple and novel ways, we can start to change the trajectory of health toward thriving and highly effective workplaces and workforces," said Dr. Edington.
LIFE SKILLS FOR SUCCESS NOW AVAILABLE IN COREHEALTH WELLNESS PLATFORM
These modules are geared for all employees in an organization and coincide with wellness, disease management or behavioral health interventions. Available through CoreHealth's Corporate Wellness Platform which can be implemented internationally and in multiple languages.
---
"At AllOne Health, we've been looking for a new way to encourage the overall well-being of our clients. Life Skills for Success has provided us with an expanded philosophy that encompasses a broader framework of focusing on personal wellness."

MaryAnn Matreselva, General Manager, AllOne Health Group, Inc.
---
'Life Skills for Success' is easy to implement; the web-based solution can be up and running in weeks to start seeing immediate benefits that allow employees to achieve their highest possible levels of positive health and performance.
Book a demo today to see the CoreHealth Corporate Wellness Platform.
ABOUT COREHEALTH TECHNOLOGIES
CoreHealth Technologies Inc. is the leading corporate wellness platform trusted by more than 1000 organizations, ranging from medium-sized businesses to Fortune 500 enterprises. At CoreHealth, we believe that developing the best employee wellness programs is all about giving wellness companies the right code, design and access to the latest innovations. With the most customization, integrations and reliability of any software in its class, CoreHealth's powerful platform lets users focus on growing great companies. For more information, visit corehealth.global.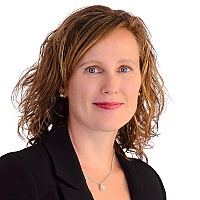 Cindy Danielson is CoreHealth's Marketing Maverick and team leader with a passion for connecting people and technology. In addition to marketing, she has experience as a Benefits Brokers, HR Professional and Project Manager.