8 Sites to Help Corporate Wellness Companies Find a New Wellness Portal
Aug 22, 2017
Leading corporate wellness companies (and organizations) are always looking to grow and evolve their workplace health and wellness products and offerings - including their wellness portal. Research options with these 8 sites.
You will note that some of these directories/lists don't clearly categorize by wellness portals (aka wellness management software); however, many wellness technology companies also provide wellness services so it can be difficult to separate - CoreHealth provides wellness technology only so corporate wellness companies know their services and programs are safe and secure from their competitors.
You may also be interested in Understanding the Two Types of Wellness Technology Providers to better understand the differences between a wellness application vs. wellness platform - a distinct but important factor to understand as you research wellness portals.
8 Sites to Help You Find a Wellness Portal
Here are 8 helpful resources (that we know of) to help you research a new wellness portal:
1. AHIP

2. G2Crowd

3. GetApp

4. HR.Com

5. Shortlister

6. SHRM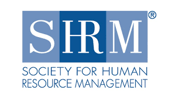 7. Welcoa

8. WellSteps

Wellness Service Providers Also Technology Providers
You may notice that CoreHealth may not be included on all these lists as we are not a wellness services company. We deliver an all-in-one wellness portal only (aka wellness platform). Many of the corporate wellness companies included in these lists are also our customers and re-sell our wellness portal (in additional to providing health and wellness products to clients).
As noted above, it's important to understand the difference of the two types of wellness technology providers.
Other Helpful Resources
Ready to See a Demo?
If you are ready to see a demo of the CoreHealth wellness portal, click the button below and we'll knock your socks off with a demo.
About CoreHealth Technologies
CoreHealth Technologies Inc. is the leading corporate wellness platform trusted by more than 1000 organizations, ranging from medium-sized businesses to Fortune 500 enterprises. At CoreHealth, we believe that developing the best employee wellness programs is all about giving wellness companies the right code, design and access to the latest innovations. With the most customization, integrations and reliability of any software in its class, CoreHealth's powerful platform lets users focus on growing great companies. For more information, explore the CoreHealth website.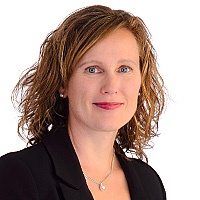 Cindy Danielson is CoreHealth's Marketing Maverick and team leader with a passion for connecting people and technology. In addition to marketing, she has experience as a Benefits Brokers, HR Professional and Project Manager.